IRGC General Says Iran True Model of Islamic Civilization
February, 25, 2019 - 11:46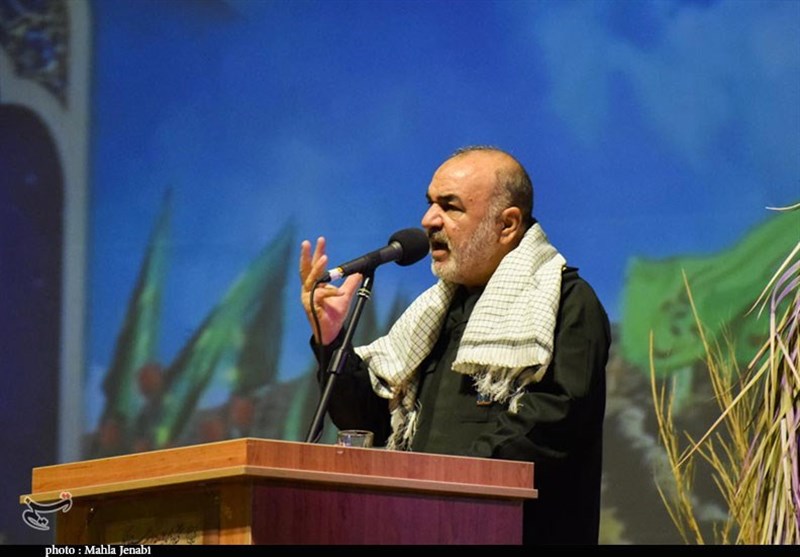 TEHRAN (Tasnim) – Islamic Revolution Guards Corps (IRGC) Lieutenant Commander Brigadier General Hossein Salami said despite the enemies' attempts to destroy Iran's Establishment over the past decades, the Islamic Republic has managed to become "a true model of Islamic civilization".
"The Islamic Republic of Iran's Establishment is a practical and true model of Islamic civilization," Brigadier General Salami said in a speech in Tehran on Monday.
"Our 40-year-old struggle with the enemies is on this very issue that if this model succeeds, it will cross geographical boundaries," the commander added.
"In the meantime, all that you have experienced during the past forty years by the enemy plots, ranging from military invasion to embargos and economic pressure, psychological operations and security interference, is the story of a failure in defeating the Islamic Revolution," he stated.
It has been proven that no world power is able to defeat the Islamic Revolution, the commander went on to say.
In a speech in December 2018, Leader of the Islamic Revolution Ayatollah Seyed Ali Khamenei dismissed comments by US officials that the Islamic Republic would not see its 40th anniversary, saying the Iranian nation will celebrate the 40th anniversary of the victory of the Revolution this year more magnificently than before.
Pointing to the uncovered plots that Americans have hatched over the past two years to harm Iran, such as imposing sanctions and assisting Iran's foes, the Leader also noted that the US objective was to create bipolarity and division in Iran through sanctions and anti-security measures.
The Iranian nation toppled the US-backed Pahlavi regime on February 11, 1979, ending the 2,500 years of monarchy in the country.