General Soleimani: Iran Never to Succumb to Pressure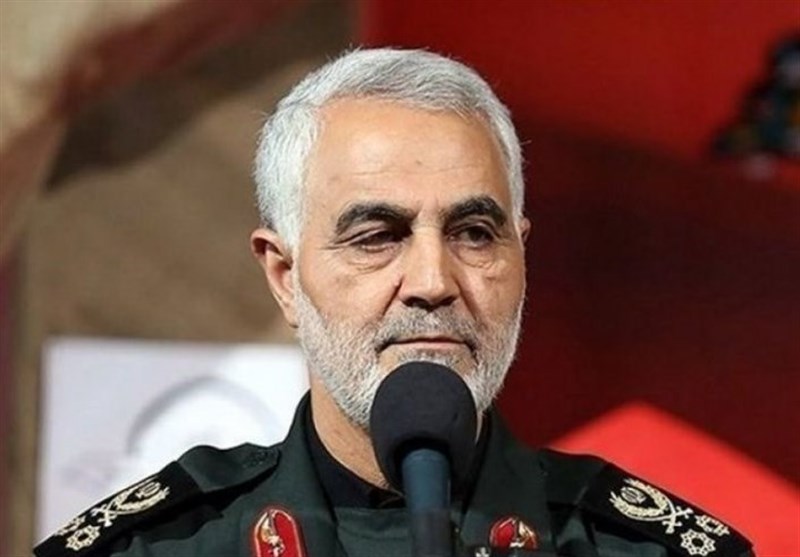 TEHRAN (Tasnim) – Commander of the Islamic Revolution Guards Corps (IRGC) Quds Force Major General Qassem Soleimani ruled out the possibility of negotiations with the US under economic pressures, stressing that Iran will never give in to talks under such conditions.
"The enemy seeks to force us to the negotiating table with economic pressures, while such negotiations would be an instance of surrender," Major General Soleimani said in a gathering of Police forces in Tehran on Monday.
He stressed that the vigilant Iranian nation knows that entering talks with the enemy in the current circumstances would be tantamount to "sheer surrender".
The more the enemy makes threats, the higher costs it will have to pay, the top Iranian general said, adding that the US and its allies have resorted to misguided currents since they have no reliable partners in West or East Asia other than illegitimate governments.
In comments in August 2018, Leader of the Islamic Revolution Ayatollah Seyed Ali Khamenei roundly dismissed the idea of negotiations with the US, saying dialogue with a bullying regime that uses talks as a tool for pursuing its hostile policies is forbidden and would be detrimental to Iran.
Pointing to the US government's strategy for negotiations, the Leader said Iran can enter the "dangerous game" of negotiations with the US only when it achieves the desired might in the economic, political and cultural spheres and resist Washington's strategy of propaganda campaign and pressures.