US to Deploy Assault Ship, Patriot Battery to Middle East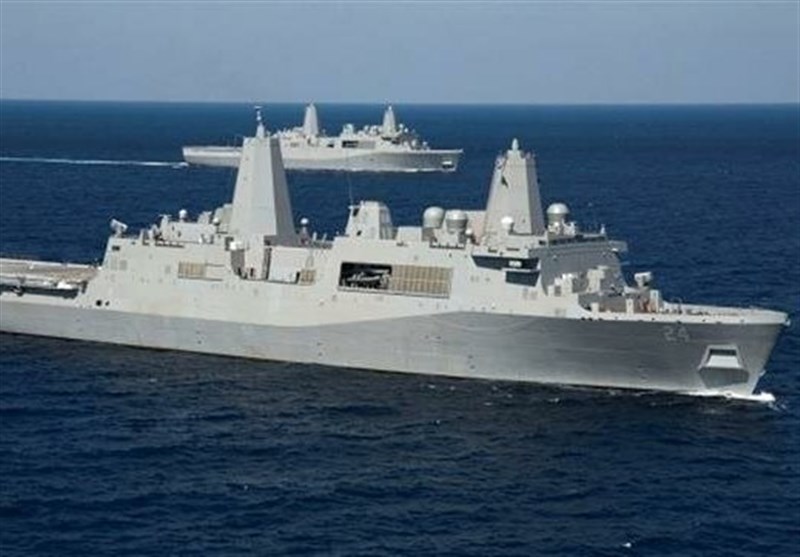 TEHRAN (Tasnim) – The United States will deploy a Patriot missile battery and an amphibious assault ship to the Middle East to counter what Washington said was a "threat" from Iran, the Pentagon announced.
"These assets will join the USS Abraham Lincoln Carrier Strike Group and a US Air Force bomber task force in the Middle East region in response to indications of heightened Iranian readiness to conduct offensive operations against US forces and our interests," the Pentagon said in a statement on Friday, AFP reported.
The Patriot system is a long-range, all-weather air defense system meant to counter tactical ballistic missiles, cruise missiles, and advanced aircraft.
The USS Arlington is a ship that transports troops, amphibious vehicles, conventional landing craft, and rotary aircraft.
They will join an aircraft carrier strike group and bombers to the region.
Meanwhile, a senior Iranian military official said on Friday the Trump administration did not dare wage a war on Iran despite its recent move.
The Americans think they can intimidate the Iranian nation and force officials to sit for talks by combining military rhetoric with sanctions and economic pressures, but the Iranian nation knows the scenario and considers the US untrustworthy, said Brigadier General Yadollah Javani, a political head of the Islamic Revolution Guards Corps (IRGC).