Russia, France, Germany Issue Joint Statement in Support of JCPOA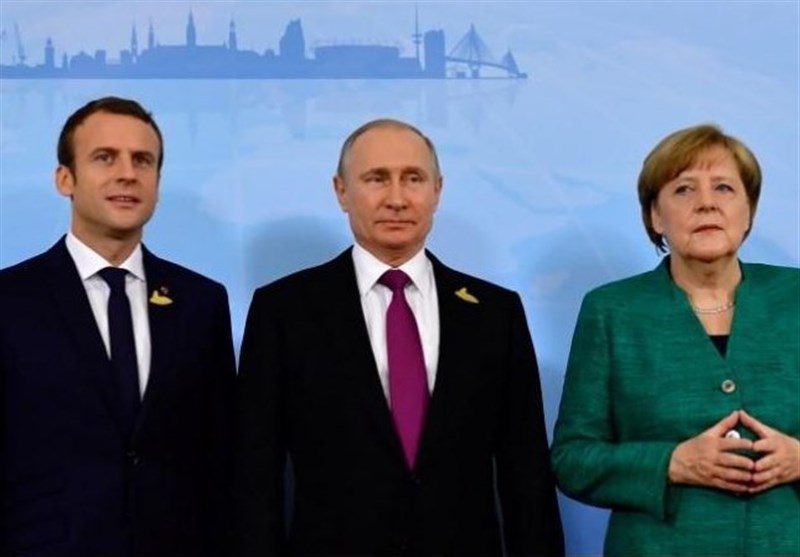 TEHRAN (Tasnim) – In a joint statement, Russia, France and Germany voiced their support for the 2015 nuclear deal between Tehran and world powers, saying that the agreement plays a key role in maintaining global security.
"During the discussion of the situation around the Joint Comprehensive Plan of Action (JCPOA) on the Iranian nuclear program, the importance of preserving this agreement, which is a key factor in maintaining international stability and security, was noted. Russia, France and Germany reaffirmed their commitment to further mutually beneficial cooperation with Iran in trade and economy," the Kremlin said in a statement.
It came after Russian President Vladimir Putin, German Chancellor Angela Merkel and French President Emmanuel Macron held separate phone conversations on Tuesday.
Merkel's office also confirmed that the trio had "underlined the need to persuade Iran to remain in the nuclear agreement, which they agreed to maintain."
On May 16, Iran began to implement its decision to stop honoring certain commitments under the deal due to the other parties' failure to honor theirs.
Iran's move came after the US administration renewed five of seven sanctions waivers that allow Russia and European nations to conduct civilian nuclear cooperation with Iran but revoked the other two as part of its pressure campaign against Tehran.
Washington also stopped issuing waivers to buy Iranian crude oil on May 2.
The European Union has vowed to counter US President Donald Trump's renewed sanctions on Iran, including by means of a new law to shield European companies from punitive measures, but it has so far failed to do anything beyond making statements.