St Stephanos Church in Iran's Jolfa
TEHRAN (Tasnim) - The St. Stepanos Monastery is one of the most ancient churches in the world which was built back in ninth century. This beautiful landmark is located about 15 km northwest of Jolfa city, East Azarbaijan Province northwestern Iran.
It is situated in a deep canyon along the Aras River on the Iranian side of the border between Nakhchivan Autonomous Republic and Iran.
The first monastery was built in the seventh century and completed the ninth century. After several earthquakes damages, it was rebuilt in the Safavid era. The Church's architectural style is a mixture of Urartan, Parthian, Greek, and Roman styles. This landmark is located in the abandoned village of Dare Sham. Prior to 1971 it was accessible only by a dirt path, however, a road was constructed providing access by automobile. This masterpiece has been registered as a UNESCO world heritage site cathedral and monastery.
There are different opinions about the date of construction. On a plaque outside the church, it says that many Armenian historians say it was established in the first century by St. Bartholomew. It's surrounded by a fortress with seven towers among a beautiful backdrop of Rocky Mountains. Each year, on the name day, Armenians visit for a Holy Mass. Due to the climate conditions, the best time to travel to this location is in April, May and June.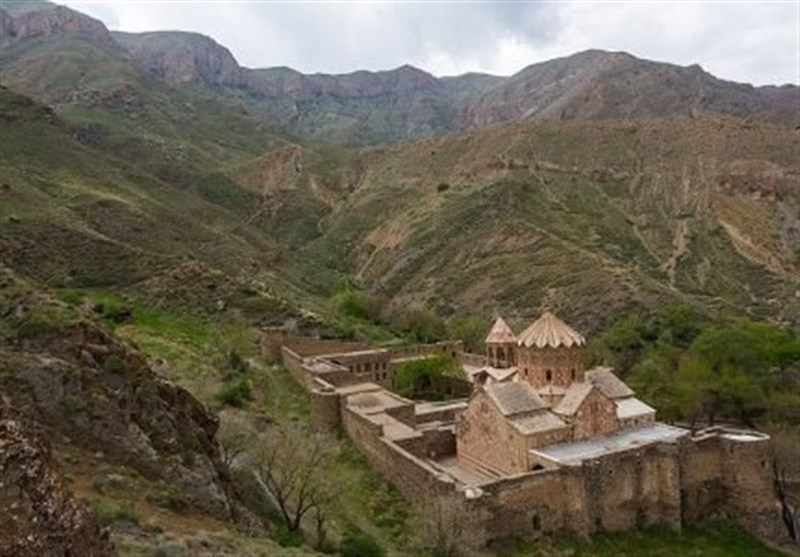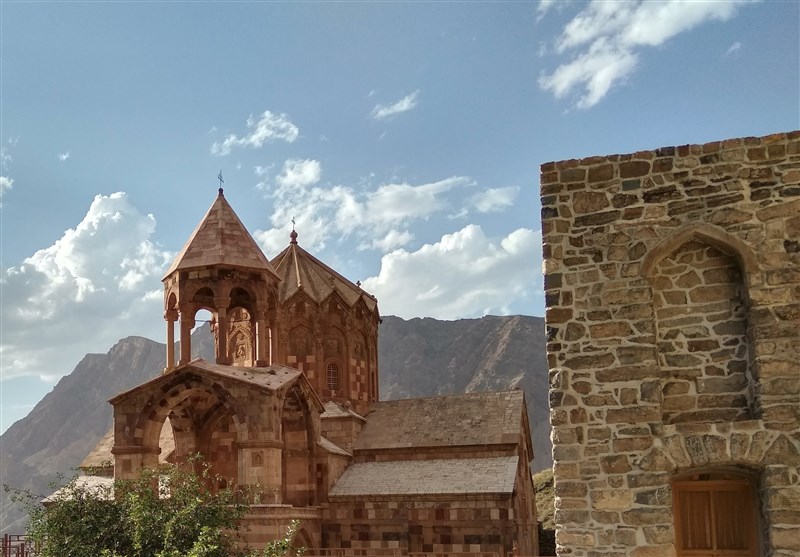 This is the famous wooden gate of the St Stephanos church which was gifted to the church by the Qajar rulers prime minister Abbas Mirza, in sign of his protection of Armenian population of Jolfa. After Russian Empire conquered Yerevan back in 1827, Russians displaced the Armenian population to other locations.
In years, St Stephanos church has gone under several restorations especially since 1974. The first monastery was built in the seventh century and completed the tenth century. However, St Bartholomew first founded a church on the site around AD 62 a single generation after Jesus baut it was partly destroyed during the wars between the Seljuks and the Byzantine Empire in the eleventh and twelfth centuries.
Iranian Azarbaijan consists of the three provinces of the country's northwest tip; West Azarbaijan, East Azarbaijan and Ardebil. Bordering Turkey in the West and The Republic of Azerbaijan and Armenia in the North, the population of Iranian Azarbaijan is mainly Azari with important Armenian and Kurdish minorities. The primary language of the region is Azari.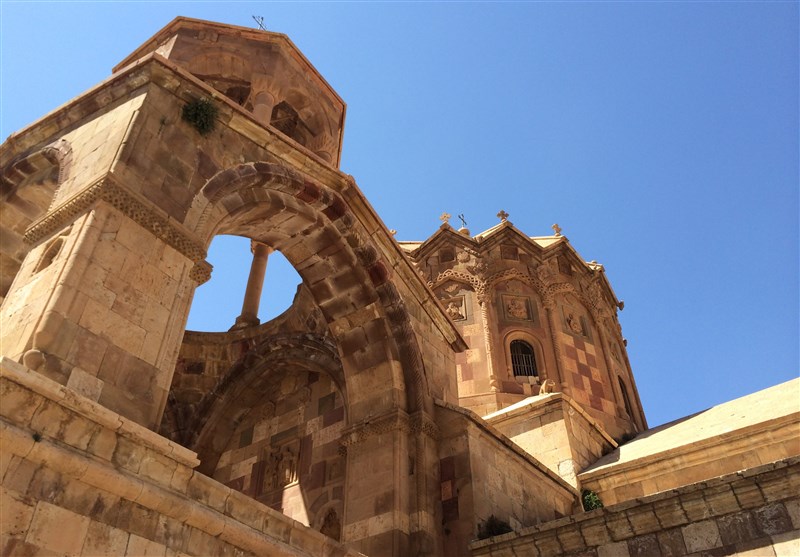 Source: Irantraveller