Video of Moment US Strategic Bomber Intercepted by Russian Su-27 Fighter
TEHRAN (Tasnim) - A footage recently released by Russian Defense Ministry shows a Su-27 fighter jet intercepting a US bomber B52-H that was heading for its airspace this week.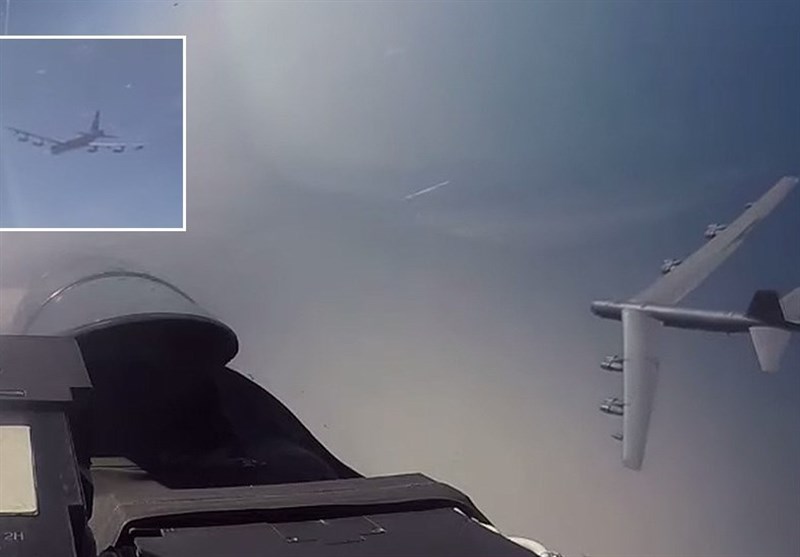 The 'pilot's view' video from the Su-27 shows the jet tailing a nuclear-capable B52-H American strategic bomber in clear skies. The Russian jet then flanks the larger aircraft and moves the other side, while flying over the US plane.
The Russian military said earlier that its jets were sent to "intercept" several US bombers that were approaching the nation's airspace from the Black and Baltic seas. In the end, no actual violations of Russian borders occurred, and the foreign aircraft were safely escorted away.