US Saves Daesh Militants in Afghanistan: Taliban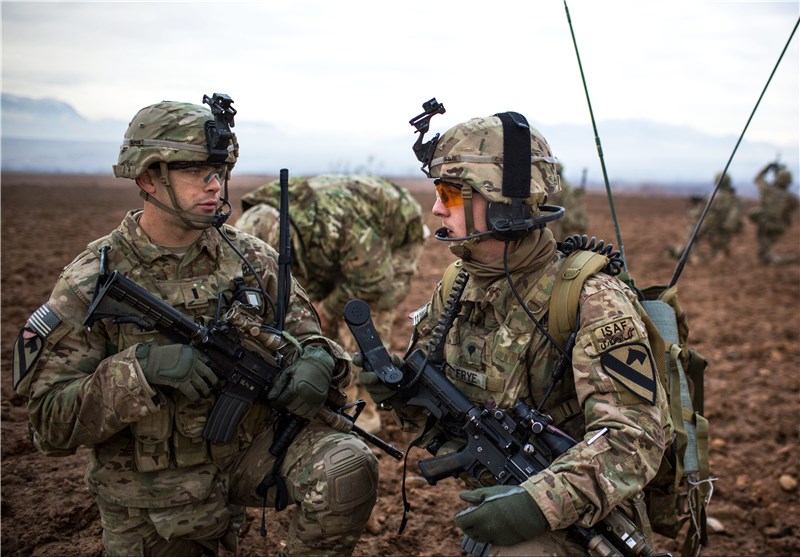 TEHRAN (Tasnim) – The Afghan Taliban's spokesman said American military helicopters have once again helped Daesh (ISIL) terrorists and saved them from a siege in eastern Afghanistan.
Zabiullah Mujahid said while his comrades have launched a large military operation against Daesh terrorists in the province of Kunar since last week، the US is trying to evacuate Daesh militants from the area.
The Taliban forces have cleansed much of the areas in Kunar of the Daesh terrorists، he said، adding that local residents have also been siding with the Taliban in the war on Daesh.
According to Mujahid، a group of Daesh leaders who had been surrounded by the Taliban in the Noorgol region of Kunar were saved from the siege by the US choppers on Friday night and airlifted to another region.
This is the umpteenth time that American troops save Daesh leaders in Afghanistan and transfer them to safe military bases، he added.
In early January، a number of prisoners، all of them senior members of Daesh، broke out of a Taliban prison in northwest Afghanistan after US troops helped them escape through a covert operation.
In 2018، former Iranian defense minister General Ahmad Vahidi had warned of Washington's continued moves to create tensions and crisis in the region and said the Daesh terrorist group is getting a foothold in Afghanistan.
He said back then that Western powers had backed the terrorists and tried to prevent the defeat of Daesh in Iraq and Syria.
Since the terror group collapsed in the countries، the US has sought to move the Daesh elements to Central Asia and Afghanistan، he said.