Russian S-400 Order Arriving in July: Turkish President
TEHRAN (Tasnim) – Turkey will start receiving its order of Russian S-400 air defense systems in July, according to the Turkish president.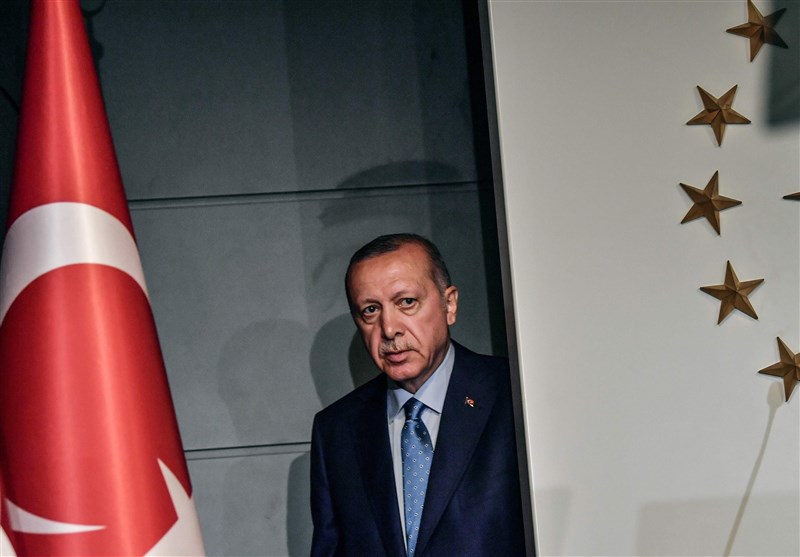 "We will hopefully start receiving the S-400 air defense systems which we ordered next month," Recep Tayyip Erdogan told his ruling Justice and Development (AK) Party's parliamentary group.
Erdogan said the S-400 issue is directly related to Turkey's sovereignty rights, Anadolu Agency reported.
"We will not take a step back from this," he added.
Tensions between the US and Turkey have escalated in recent months over the S-400 purchase, which Washington said will jeopardize Turkey's role in the F-35 fighter jet program and could trigger sanctions.
Following protracted efforts to purchase an air defense system from the US with no success, Ankara decided in 2017 to purchase the Russian S-400s.
US officials urged Turkey to buy US Patriot missiles, arguing the Russian system would be incompatible with NATO systems and expose the F-35s to possible Russian subterfuge.
Turkey, however, emphasized the S-400 would not be integrated into NATO systems and would not pose a threat to the alliance.
Turkey has urged formation of a commission to clarify any technical issues, but the US has failed to respond to this proposal.
Turning to last Sunday's re-run Istanbul election, Erdogan said "there is no offense at the nation or blaming the nation" over the poll, which saw an opposition candidate win the mayor's seat.
Main Opposition Republican People's Party's (CHP) candidate Ekrem Imamoglu won the re-do election by receiving 54.21% of the votes (4,741,870) according to the unofficial results.
The election was a do-over from the March 31 local elections, ordered in Istanbul after election authorities ruled the polls suffered from irregularities and illegalities.
Erdogan added: "With its will on March 31 and June 23, the nation, said, 'No stopping, let's move on down the road'."
With 100% of ballots counted, opposition Republican People's Party's (CHP) candidate Ekrem Imamoglu received more than 800,000 votes than ruling AK Party's candidate Binali Yildirim.
After the results, both Erdogan and Yildirim congratulated Imamoglu on his victory.