Samiyan Bridge, Ardabil, Iran
TEHRAN (Tasnim) - The historical bridge of Samiyan is located in the village of Samiyan, 15km from Ardebil city and Ardebil road in Meshkin city. The bridge is located on the route from Ardabil Street to the Caucasus on the Ghareh Souz River.
Based on the existing documents, the lunar date and the construction of this bridge reaches the era of the Safavids. In the architectural view of the Samiyan Bridge, six springs are being run with the body of the wood of the base of the stone arch.
The crater of the bridge is larger than the lateral openings that are symmetrically located on both sides of the crater. The larger the middle one causes the angle to be lost and to break the eyelid. It seems that the bridge already has seven springs and is symmetrical, with the passage of time one of the craters has been lost.
Regarding the history of this bridge, it can be said that the bridge is a relic of the Safavid era, which is based on the communication path of Ardabil to Moghan and Armenia through the old Mashgin city road. Technically, the bridge consists of six runways with stones and narrow ones as arch bushes and rock crusher.
The breakwaters of this bridge are different on both sides. A bridges bridge is curved and the other side is sharpened. There are four guide lines on this bridge on the four bridges of the bridge that have disappeared over time. Samiyan Bridge is 55 meters high and 4 meters wide and 5 meters high on the two sides of the Ghareh Sou River.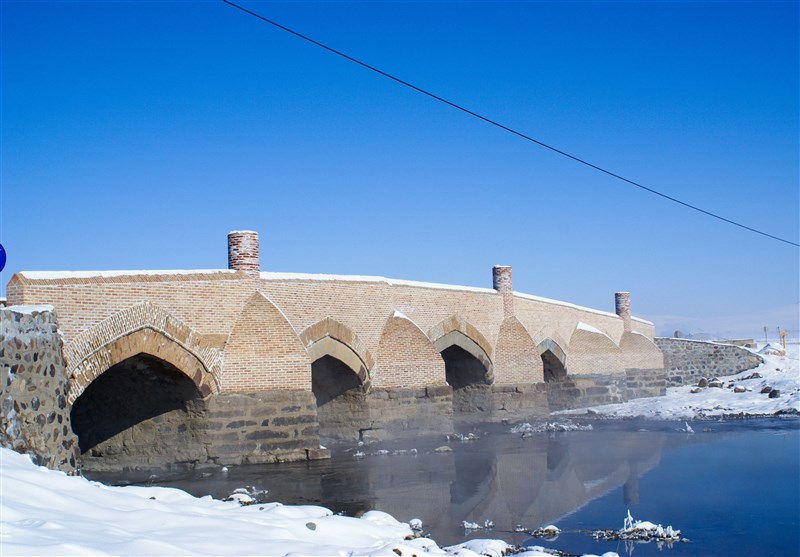 Source: ir-co.com