IRGC Shells Terrorists along Borders with Iraq's Kurdistan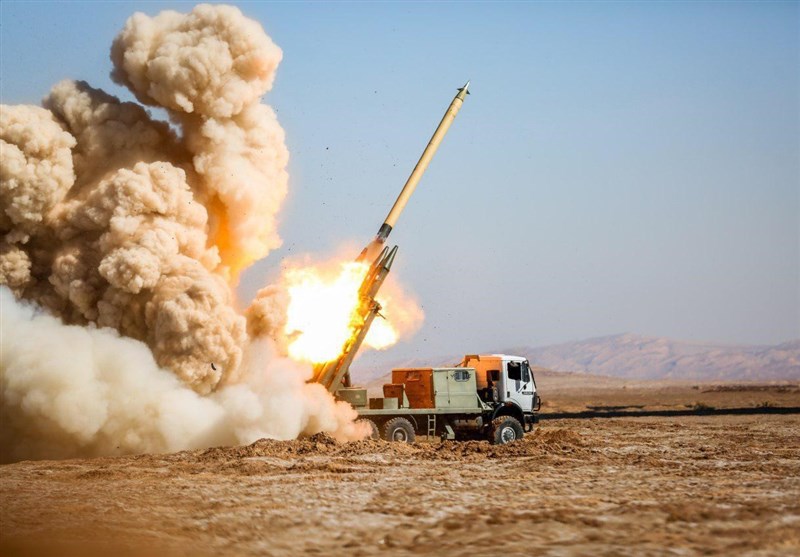 TEHRAN (Tasnim) – The Islamic Revolution Guards Corps (IRGC) said it has launched missile, drone and artillery attacks on a series of locations in the Iraqi Kurdistan Region harboring terrorists near the Iranian border regions.
In a statement on Friday, the IRGC Ground Force said the active strongholds of terrorists in the Iraqi Kurdistan Region and the centers in which the anti-Revolution terrorist groups were stationed and received training have been attacked since Wednesday, July 10.
The IRGC said it has launched the strikes in retaliation for the recent terrorist attacks on parts of Iran's western and northwestern regions by the anti-Iranian groups affiliated with the global arrogance that resulted in the martyrdom of three Iranian servicemen and were aimed at upsetting security in the provinces of Kurdistan and West Azarbaijan.
The IRGC Ground Force had already warned the Kurdistan Regional Government to prevent the terrorist groups from using the areas near the common border with Iran and to stop them from setting up camps for training, organizing and deploying terrorist teams into Iran, but the warnings went unheeded, the statement noted.
According to the statement, the IRGC Ground Force has employed its missile, drone and artillery units to attack the active centers of terrorists, and has killed and injured a large number of them after annihilating the centers.
The IRGC intelligence and operational forces acquired detailed information about the location of terrorists in the Kurdistan Region, the statement noted, adding that the targets have been hit precisely and all stages of the operation have been recorded.
It also noted that the terrorists have been trying to use local villagers as human shields, calling on the people of Iraqi Kurdistan Region to stay away from the locations that terrorists are stationed there and to boycott them.
"As asserted several times, the national security and preserving the Iranian nation's calm and peace of mind, particularly for the dear and gallant people of the border provinces, is the red line of the country's Armed Forces, particularly the Islamic Revolution Guards Corps Ground Force," the statement added.
It also warned the terrorists that they will be found and captured, no matter into which hole they may slither, and will be punished for their criminal activities.
The Iraqi Kurdistan Region is expected to take Iran's warnings serious and not allow the territory to host the centers for accommodating, training and organizing the terrorists who commit terrorist crimes and threaten Iran's sustainable security, it concluded.
On Tuesday evening, a team of terrorists launched an attack on the IRGC forces in Iran's northwestern province of West Azarbaijan, killing three servicemen.
The IRGC is tasked with protecting the country's northwestern and southeastern borders.