Footage Shows New Angle of Yemeni Drone Attacks on Saudi Aramco Oil Facility
September, 30, 2019 - 10:39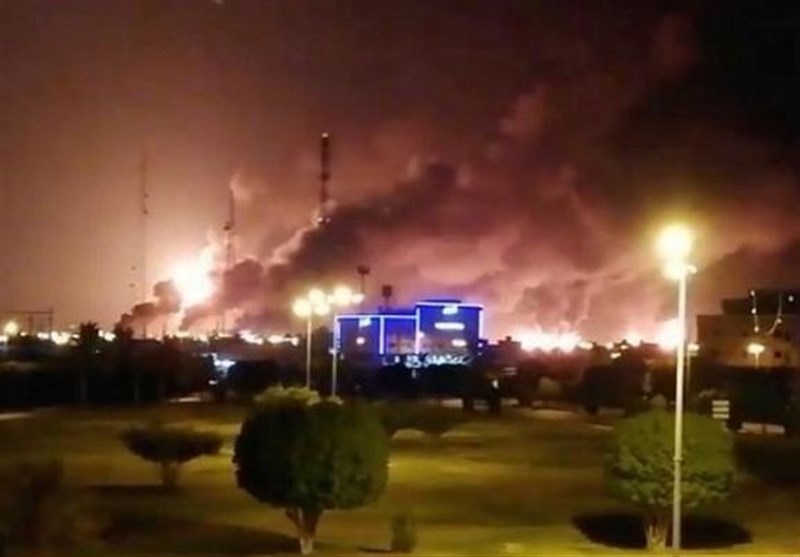 TEHRAN (Tasnim) – A new footage from inside the Saudi Arabian Aramco facility that was published by CBS' 60 Minutes, revealed more of the damage Yemeni drone attacks inflicted on Saudi oil industry on September 14.
The spokesman for Yemeni Armed Forces Brigadier General Yahya Saree made the announcement in mid-September that the Arab country's combat drones had launched retaliatory attacks against the Saudi major Aramco facility in the eastern city of Abqaiq, inflicting major losses on the kingdom's largest oil plant.
He said the Yemeni army had sent 10 drones to attack the Abqaiq oil processing facility and the Khurais oil field.
He warned the number of similar attacks against the kingdom would rise if the Saudi-led war against Yemen continued.
Abqaiq, about 60 km (37 miles) southwest of Dhahran in Saudi Arabia's Eastern Province, contains the world's largest oil processing plant. Most Saudi oil exported from the Persian Gulf is processed there.