Tomb of Sheikh Kalkhoran: Symbol of Islamic-Iranian Architecture
December, 13, 2019 - 20:12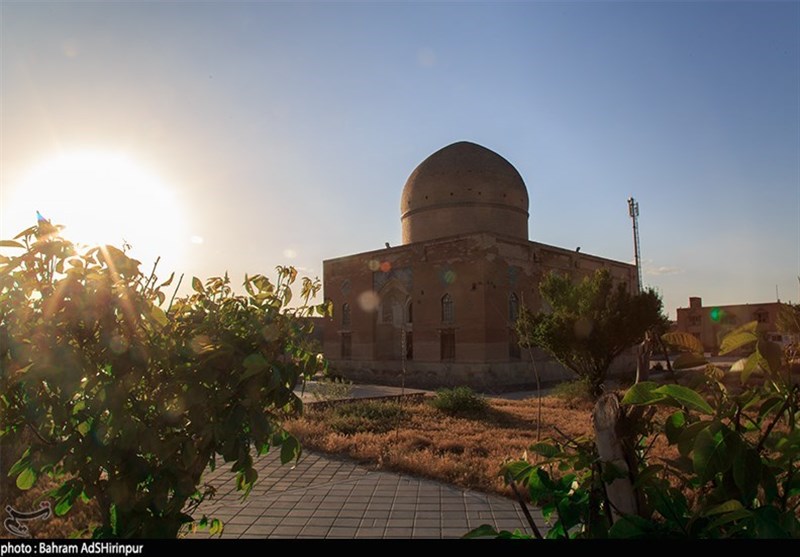 TEHRAN (Tasnim) - The tomb of Kalkhuran Sheykh is one of the places worth visiting in Ardabil. This tomb is near Ardabil and the fans of history and architecture go to visit it.
This tomb has a remarkable architecture, Stucco, painting, and mosaic. In the past, it was outside the city and in Kalkhuran village, but now it is next to the city. If you enter Riahi Street through Hoseinieh Street and continue till you get to Sheikh Jabraeil Street. In the end, you see the tomb of Amin al-Din Jabraeil. There are less than nine kilometers from Sheikh Safi's tomb to Sheykh of Kalkhuran Tomb.
Tomb of Amin al-Din Jabraeil dates back to 981 SH and this date is written on an inscription among the muqarnas on the northwest section of the dome. The name of Taher ibn e Sultan Mohammad Naqash can be seen on this inscription. This monument has a courtyard, a portico, an iwan, some rooms, and booths.
You can find the tomb in a huge courtyard known as the Garden of Sheikh. This is the tomb of Seyyed Amin al-Din Jabraeil, father of Safi-ad-din Is'haq, the ancestor of Safavid kings. There are some other tomb and gravestone full of motives in this garden. The courtyard is a rectangle with an entrance and an exit and the tomb is in the center of it.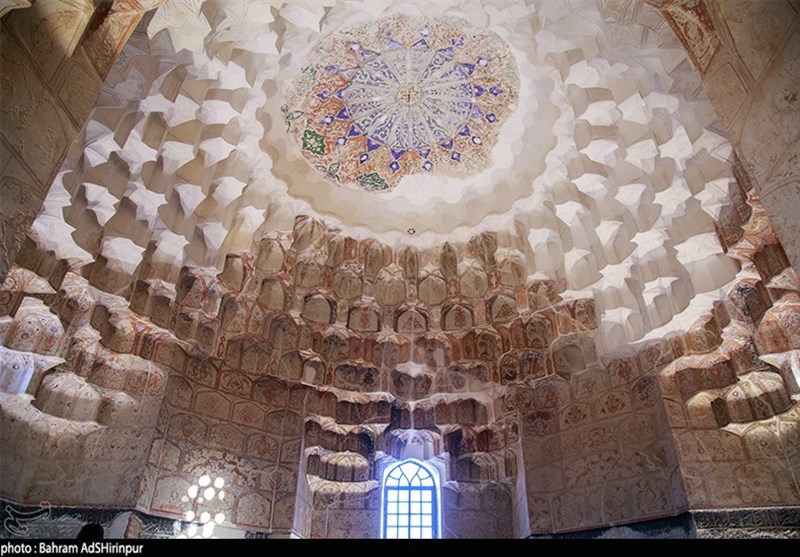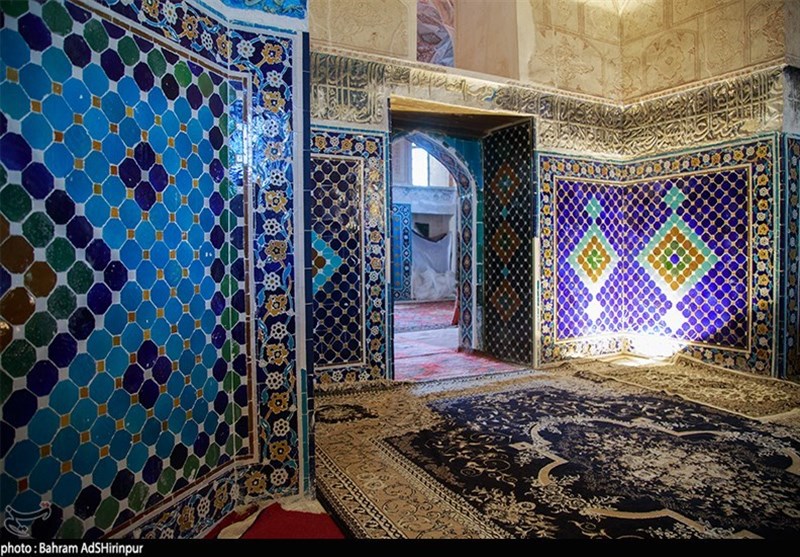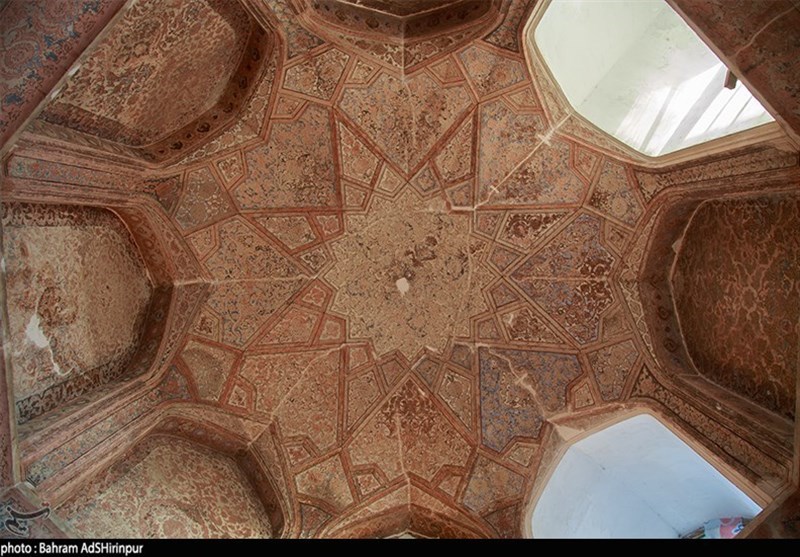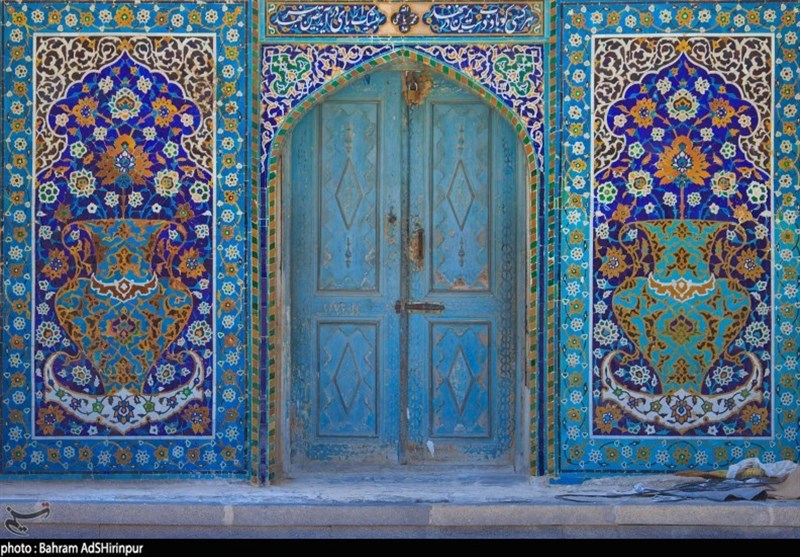 The façade is made of bricks, the roof is flat with a brick dome in the center. There are also beautiful wood carvings on doors or walls with some poems.
There is a wooden chest in the center of the building in which the mosaic walls surround it. They are bleu turquoise and some in dark blue and gold are also seen between them.
There are some inscriptions on the top of these mosaics in Cufic. The walls consist of two septums which are masterpieces. The dome is so attractive and has muqarnas from the Safavid era. Its outside shell is damaged but the inside is splendid.
The tomb of Amin al-Din Jabraeil is not as well-known as the tomb of Sheikh Safi. It has not been well guarded and consequently, it has been damaged; however, it remains impressive.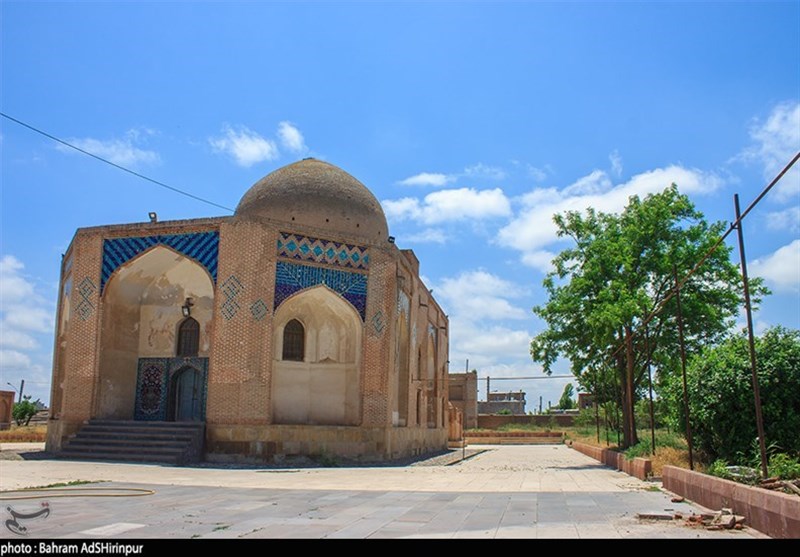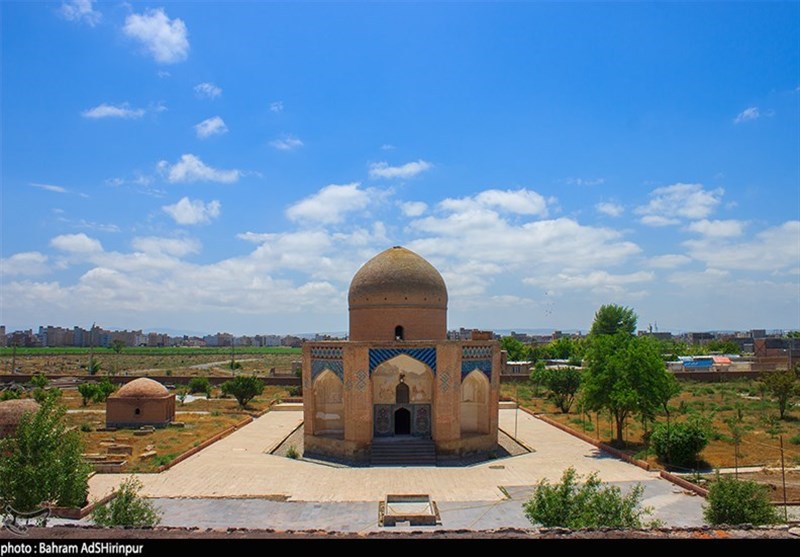 Source: Visitiran.ir