US Troops in West Asia Awaiting Death, General Soleimani's Daughter Says
January, 06, 2020 - 13:26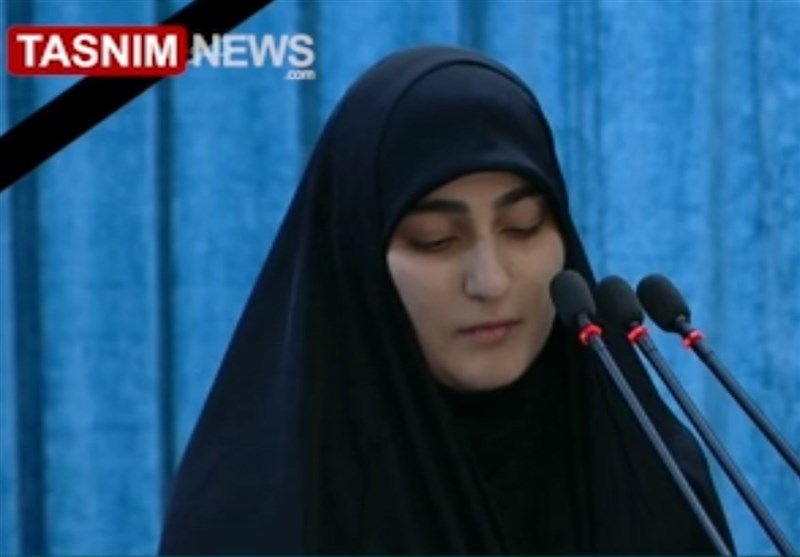 TEHRAN (Tasnim) – Daughter of top Iranian commander General Qassem Soleimani said her late father's name is still terrifying the US and Israel, warning that families of the American troops in the Middle East must await the news of death of their loved ones in retaliation for the blood of her father.
In an address during the funeral of her father in Tehran on Monday, Zeinab Soleimani said the iconic general, who was assassinated in a US drone strike in Iraq on January 3, devoted his life to the war against enemies and terrorist groups.
The name of Qassem Soleimani still rattles the nest of Zionism, Takfiris and the hegemony, she added.
"The US and Zionism must know that my father's martyrdom will further awaken people in the axis of resistance and will tear down their spider nests," Zeinab Soleimani said.
She also warned that the families of American troops in West Asia, who have witnessed the US' humiliation in Syria, Iraq, Palestine and Yemen, will be awaiting the news of death of their children.
She went on to say that the revenge for the assassination of her father could be taken by Secretary-General of Lebanon's Hezbollah resistance movement Seyed Hassan Nasrallah, Syrian President Bashar al-Assad, Hamas leader Ismail Haniyeh, Palestinian Islamic Jihad leader Ziyad al-Nakhalah, or Leader of Yemen's Houthi Ansarullah movement Abdul-Malik Badreddin al-Houthi.
General Soleimani, the deputy head of Iraq's Hashd al-Sha'abi, and a number of their entourage were killed in a strike by American drones near Baghdad International Airport in the early hours of Friday.
The White House and the Pentagon confirmed the assassination of General Soleimani in Iraq, saying the attack was carried out at the direction of US President Donald Trump.