Iran Army Ordered to Set Up 2,000-Bed Hospital in Tehran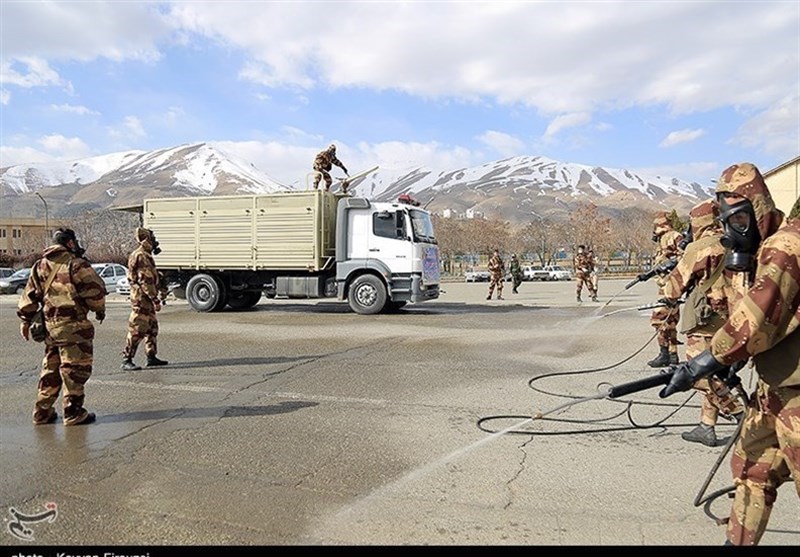 TEHRAN (Tasnim) – General Staff of the Iranian Armed Forces ordered the Army Ground Force to prepare a hospital with 2,000 beds in Tehran within two days for the treatment of the coronavirus patients.
Speaking at a press conference on Monday morning, Deputy Chief of the Iranian Army for Coordination Rear Admiral Habibollah Sayyari outlined the measures the Army's Biological Defense Base has taken to contain the spread of coronavirus in the country.
Pointing to an ongoing countrywide war game to exercise defense tactics in the face of a biological attack, the commander said the Army Ground Force and the Air Defense have carried out various plans in 21 provinces.
Rear Admiral Sayyari also said the General Staff of the Iranian Armed Forces has issued a new order assigning the Army Ground Force to select an appropriate location in capital Tehran and prepare a hospital with 2,000 beds within 48 hours.
He then gave the new order to Army Ground Force Commander Brigadier General Kiumars Heidar in the presence of reporters.
The new hospital for the treatment of coronavirus patients is going to be unveiled in Tehran on Wednesday morning.
On March 12, Leader of the Islamic Revolution Ayatollah Seyed Ali Khamenei cited clues to a possible "biological attack" on Iran in the outbreak of the novel coronavirus, ordering the Armed Forces to set up a "health and medical base" to organize the efforts to prevent the spread of the disease.
The Leader assigned the Armed Forces to work on the necessary methods to prevent a further spread of coronavirus, in addition to the other activities such as treatment of patients and establishment of medical centers like field hospitals and convalescent homes.