IRGC Chief Orders Rapid Relief Aid for Iran's Flooded Areas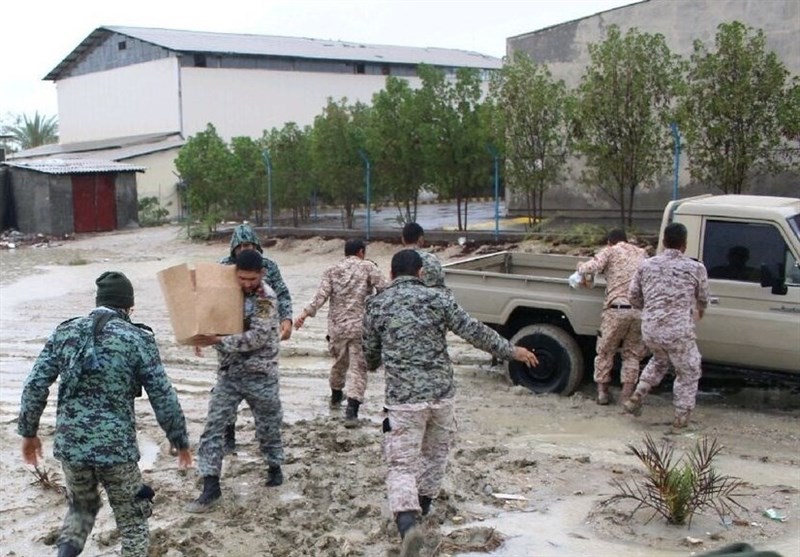 TEHRAN (Tasnim) – Commander of the Islamic Revolution Guards Corps Major General Hossein Salami ordered the IRGC units to launch rescue and relief operations in the provinces of Iran hit by floods.
According to the IRGC's spokesperson on Monday, Major General Salami has instructed the Khatam al-Anbia Construction Base and the IRGC forces in the provinces of Kerman, Hormozgan, and Sistan and Baluchestan to immediately mobilize their engineering and medical units and deploy them to the flood-stricken areas.
Expressing sympathy with the people affected by the flash floods over the past few days, particularly the residents of southern provinces, the IRGC commander has stressed the need for rapid relief aid for the disaster areas by dispatching the forces and equipment of the IRGC and Basij.
Major General Salami has also ordered the IRGC Navy to send rescue helicopters to the flood-hit areas and assigned the IRGC Ground Force to use all of its machinery and equipment of the engineering units to help in reopening roads and reconstructing bridges damaged by flooding, the spokesman added.
Spring floods have caused damages to many urban and rural areas in Iran, mainly in the southern parts of the country, and have killed at least 12 people.
Heavy rainfalls over the past days have created flash floods and swollen rivers in southern provinces such as Fars, Bushehr, Hormozgan, Kerman and Sistan and Balouchestan.
Floods have also inundated the residential areas in the northern provinces of Gilan and Golestan, Kohgiluyeh and Boyer-Ahmad Province in the west, and the central province of Qom.