Iran Urges US to Stop Impeding Coronavirus Aid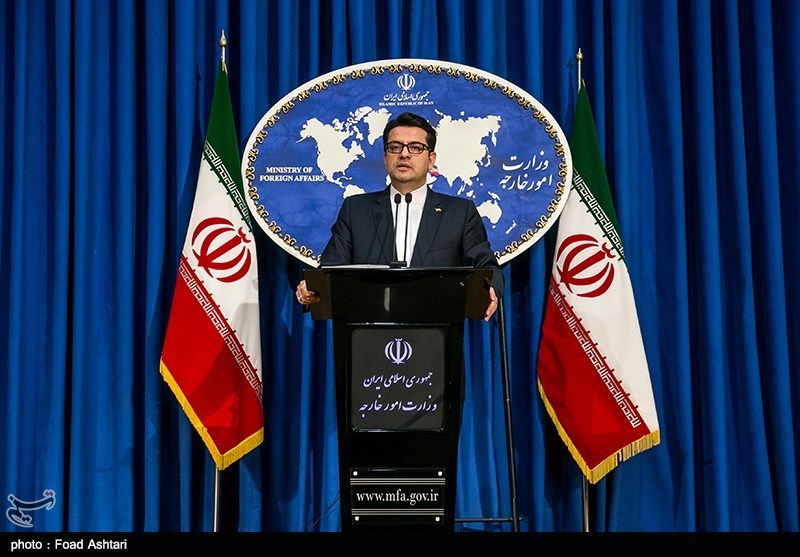 TEHRAN (Tasnim) – Iranian people do not need any assistance from the US amid the outbreak of the coronavirus, but expect Washington to stop obstructing the flow of humanitarian aid from international organizations, Iran's Foreign Ministry spokesman said.
Speaking at a press conference on Monday, Seyed Abbas Mousavi said the US government is not expected to help the Iranian people in the battle with the coronavirus, but it must stop blocking the flow of aid from other countries and international institutions and allow financial transactions for the fight against COVID-19 to be conducted easily.
"We call on all independent and civilized countries in the world to ignore these illegal, cruel and baseless (US) sanctions and defy them, so that we could overcome this problem (coronavirus pandemic) through cooperation," he added.
On the US president's comments that he is waiting by the phone for Iran to call and ask for the removal of the sanctions, Mousavi said the American officials have always been in a state of confusion over various issues.
"The (US) president says one thing, the state secretary says something else, other people in charge of Iran affairs go their own way, and there are also various ideas in Congress. What matters is that the sanctions are cruel and illegal, as the entire world acknowledges this," Mousavi added.
Iran has already expressed its stances and called for the removal of all sanctions, but the call has been against the bullying nature of the US officials and reveals that Americans are looking for an excuse, he said.
The spokesman warned the international community that a failure to stand against the US' unilateral and bullying policies would cause problems for other countries sooner or later.
"The Americans did not show mercy even to their friends and allies. Any financial or spiritual assistance to the US in imposing sanctions against other countries will one day grip them (the sponsors) as well," he added.
Iran's Foreign Ministry has intensified diplomatic efforts in recent weeks to persuade the other countries to defy the US sanctions against Iran which have hampered the efforts to control the coronavirus epidemic.
In March, Foreign Minister Mohammad Javad Zarif sent a letter to UN Secretary-General Antonio Guterres, denouncing the US' sanctions as a major obstacle to the Islamic Republic's fight against the coronavirus and urging that such unilateral and illegal sanctions should end.
Zarif emphasized in the letter that despite Iran's scientific capabilities and the commitment that the country's health system has shown to the fight against the coronavirus outbreak, the US' sanctions on legal trade and the preconditions that the United States' authorities have set recently in order to prevent the sale of medicine, medical equipment and humanitarian supplies have posed serious obstacles to the efforts to battle against the COVID-19 outbreak in Iran.