US Black Community Hit by Coronavirus Harder
TEHRAN (Tasnim) – African Americans make up a higher percentage of the novel coronavirus victims in the US as the death toll climbs, new data shows.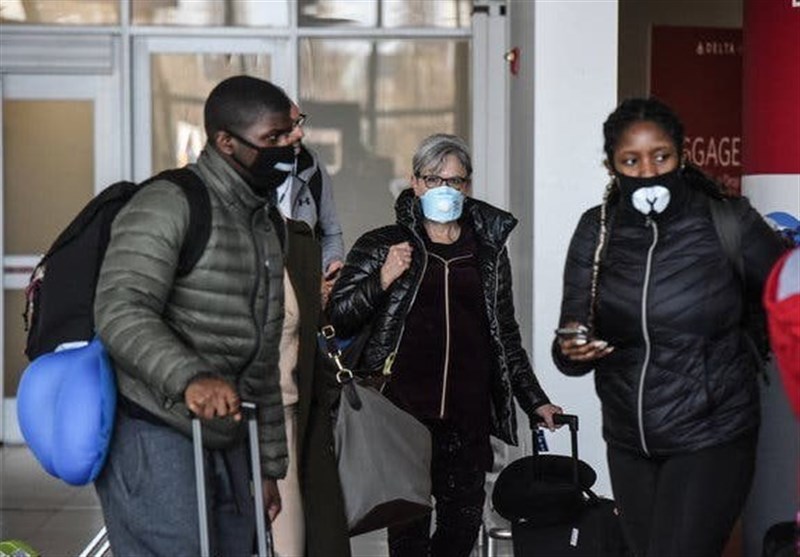 In Chicago, 72% of the people who have died from Covid-19 are black, though they make up 30% of the population, officials said.
"This new data offers a deeply concerning glimpse into the spread of Covid-19 and is a stark reminder of the deep-seated issues which have long created disparate health impacts in communities across Chicago," said Mayor Lori Lightfoot, CNN reported.
The Lawyers' Committee for Civil Rights Under Law on Monday called for the federal government to release racial and ethnic data relating to the pandemic. The group says it wants to "ensure that communities of color receive equitable health care and treatment during this crisis."
In Louisiana, where 32% of the population is African American, those residents account for about 70% of coronavirus deaths.
"We're going to try to figure out what that is attributable to and what we can do about that is as quickly as possible," Gov. John Bel Edwards said.
The state plans to release more detailed data on the coronavirus deaths in terms of ethnicity and underlying conditions as the information becomes available.
In Michigan, African Americans are 14% of the state's population and represent about 40% of the deaths. Many of the cases are in Detroit, where four out of five residents are black.
New Jersey Gov. Phil Murphy said his health officials will begin to study the racial makeup of Covid-19 patients. Preliminary data indicates 12% are black, but the race of 45% of the patients is unknown.
In just six weeks, the US death toll from coronavirus went from zero to more than 10,000.
That grim milestone was reached Monday, shortly after officials warned this will be the toughest week yet in the pandemic.
Michigan hospitals are three to six days away from running out of critical supplies, the governor said.
Mortuaries in New Orleans are already out of space, and the mayor said she needs help getting more refrigeration.
And New York, New Jersey and Detroit will see peaks in hospitalizations and deaths this week, a US Health and Human Services assistant secretary said.
Other US cities will experience their own peaks in the coming weeks, Dr. Brett Giroir told NBC's "Today" show. He said the peaks reflect infections that occurred two or three weeks ago.
"We may be seeing the worst upon us right now in terms of outcomes," Giroir said.
Nationwide, the virus has infected more than 367,000 people and killed more than 10,900, according to data compiled by Johns Hopkins University.
Yet there are also signs of progress. More Americans are finding creative ways to help. And in the US epicenter of coronavirus, New York City, the worst of the pandemic might be over soon.
New York, reported the number of deaths is not rising as sharply as it has been.
The total death toll there reached 4,758 on Monday, up from 4,159 on Sunday.