Top General Warns US of Iran's Harsh Response to Miscalculations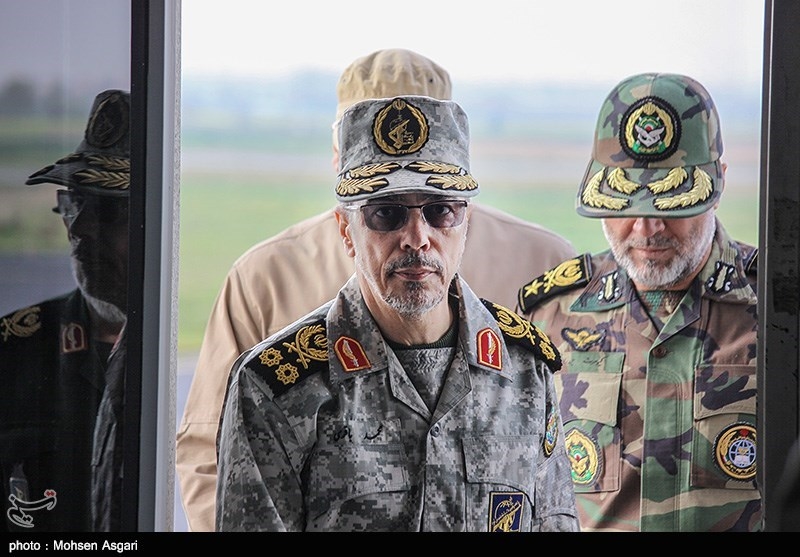 TEHRAN (Tasnim) – Chief of Staff of the Iranian Armed Forces warned the "adventurist and terrorist" US army that any threat against Iran's interests or security will draw a decisive response.
Major General Mohammad Hossein Baqeri on Friday released a message on the occasion of the anniversary of liberation of Khorramshahr, a city in southwestern Iran that had been occupied by the Iraq's Baathist army in the early 1980s under former Iraqi dictator Saddam Hussein.
In his message, the top commander said the Iranian Armed Forces have "full intelligence control" over the status of all enemies, their positions, plots and movements.
The general underlined that Iran keeps a close and constant watch on the activities of the "adventurist, terrorist and anti-human American army" in the region and in the faraway territories.
The Iranian Armed Forces will prevent any adversary from hatching modern plots against the Islamic Republic's independence, security and territorial integrity or from threatening the Islamic Revolution and Establishment, he added.
"Any miscalculation made by them (enemies) at any part of the world against dear Iran's national interests will receive a decisive and proportionate response," Major General Baqeri added.
He also congratulated the Iranian people on the 38th anniversary of liberation of Khorramshahr from the occupation of "international invaders and criminals, above all the terrorist and bellicose US regime".
Iranian military and political officials have repeatedly warned the enemies about the dire consequences of a military action against the Islamic Republic.
In comments in April 2018, Leader of the Islamic Revolution Ayatollah Seyed Ali Khamenei said the US is aware of the crushing response it will have to face in case of taking military action against Iran.
The era of hit and run is now over, and the US knows that if it gets entangled in military action against Iran, it will receive much harsher blows, Ayatollah Khamenei underlined.
The US is seeking a way to evade the costs of standing against Iran and place them on regional countries, the Leader said, reminding certain regional countries that if they confront Iran, "they will definitely suffer blows and defeat".