Iran to Bahrain: Regional Security Cannot Be Guaranteed by Obedience to US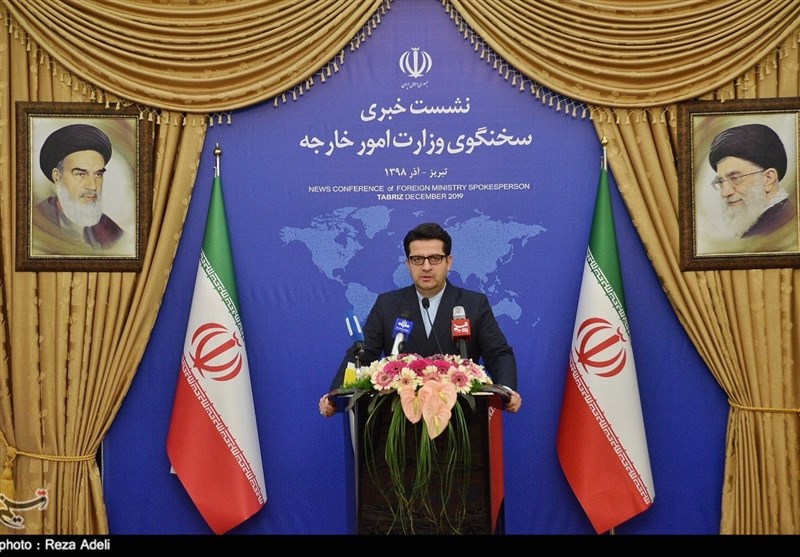 TEHRAN (Tasnim) – Iran's Foreign Ministry spokesman rejected a recent joint statement by the US and Bahrain on the extension of a UN arms ban on Tehran, saying that regional security cannot be guaranteed by being "obedient" to the US.
Regional security cannot be purchased from outside and will not be guaranteed by being "obedient" to the US, Seyed Abbas Mousavi said on Tuesday.
The remarks came after the US and Bahrain held talks on Monday and released a joint statement, calling for the extension of the UN arms embargo on Iran.
"In recognizing the grave threat posed by Iranian arms transfers in the region broadly and in Bahrain specifically, the United States and Bahrain call upon the United Nations Security Council to extend the arms embargo on Iran before it expires. The embargo is an important tool to counter Iran's proliferation of arms to proxies. It promotes greater regional stability and holds Iran accountable for its actions," the statement read.
The Iranian spokesman further said voicing support for the extension of the arms ban by the countries which has been killing Yemeni women and children by American weapons for more than five years now is just another "bitter irony".
Slamming certain regional countries for blindly following the US which itself is the manifestation of "oppression" and "injustice" in the world, Mousavi said, "The only way to create stability and security in the region is to change hostile behaviors and move towards regional cooperation".
As one of the achievements of the 2015 nuclear deal between Tehran and world powers, endorsed by the Resolution 2231, the UN's arms embargo against the Islamic Republic of Iran is to be lifted by October 2020. However, the US is trying to prevent the removal of the arms embargo, even though it is no longer a JCPOA partner after it withdrew from the deal in 2018 and re-imposed the nuclear sanctions against Iran that had been lifted as per the accord.