SUV Drives Through Crowd of Anti-Racism Protesters in New York (+Video)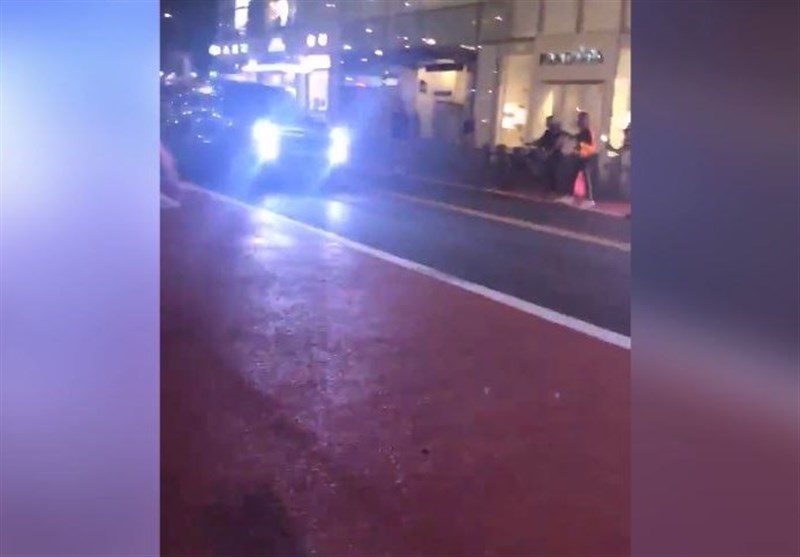 TEHRAN (Tasnim) – A motorist panicked after being surrounded by Black Lives Matter protesters in New York's Times Square, speeding through the crowd and trapping a bicycle under the vehicle's chassis.
No charges have been filed yet, however.
"We have bikes that go in the front and block off the intersection and redirect traffic so we don't have to worry about things happening like what just happened," one protest organizer explained after protesters pursued the driver for two blocks.
The group of cyclists were attempting to stop traffic to allow the BLM protesters through when the driver suddenly panicked after their Dodge Durango was surrounded at roughly 9:10pm local time on Tuesday. Eyewitness footage from the scene shows the chaos that followed.
A bicycle became lodged under the SUV as it sped off, blowing out the vehicle's tires in the process. No one was injured, but one protester was taken to hospital and treated for a panic attack.
Manhattan Borough President Gale Brewer described the incident as "reprehensible."
Similar incidents have occurred across the US amid the current spate of BLM protests.