Spokesman Dismisses Reports on Israeli Role in Iran Nuclear Site Incident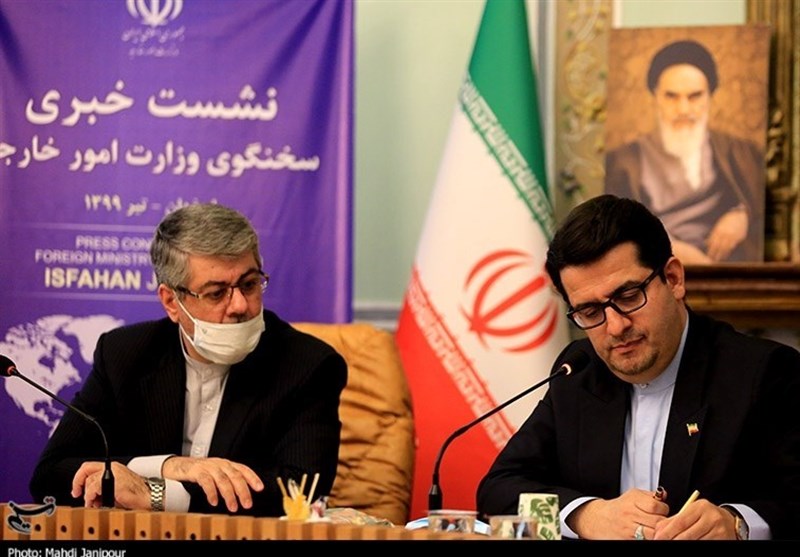 TEHRAN (Tasnim) – The Iranian Foreign Ministry spokesperson rejected media reports attributing a recent incident at Iran's Natanz nuclear facility to the Zionist regime's action.
Speaking at a press conference on Thursday, Abbas Mousavi dismissed speculations about the cause of the recent incident in Natanz nuclear site, refuting media stories that the Israeli regime has been behind the development.
"The purpose of media from attributing the explosion at Natanz site to the Zionist regime is in fact to help (improve) the image of that regime and its flimsy power," Mousavi added.
Denouncing Israel's destructive regional policies, the Iranian spokesman said the Zionist regime is trying to attract the world's attention with the policy of victim playing, while it has adopted a harsh strategy on the regional issues and has taken the policy of "iron fist" against Palestine and the neighboring countries.
He finally noted that it is early to comment about the cause of the recent incident in Natanz nuclear site, saying the relevant authorities are investigating the accident in details and will announce the cause of the incident even if foreign elements have been involved in the case.
Last week, Spokesman for Iran's Supreme National Security Council Keivan Khosravi said the "main cause" of the incident in Natanz had been determined and would be announced at an appropriate time.
He added that experts from different sectors had started investigating "different hypotheses" about the incident.
The spokesperson for the Atomic Energy Organization of Iran (AEOI) has also said that a new and more advanced shed will be built at Natanz nuclear facility to replace the one that was damaged in a recent incident.