US Protesters Decry New Immigration Rule in Chicago (+Video)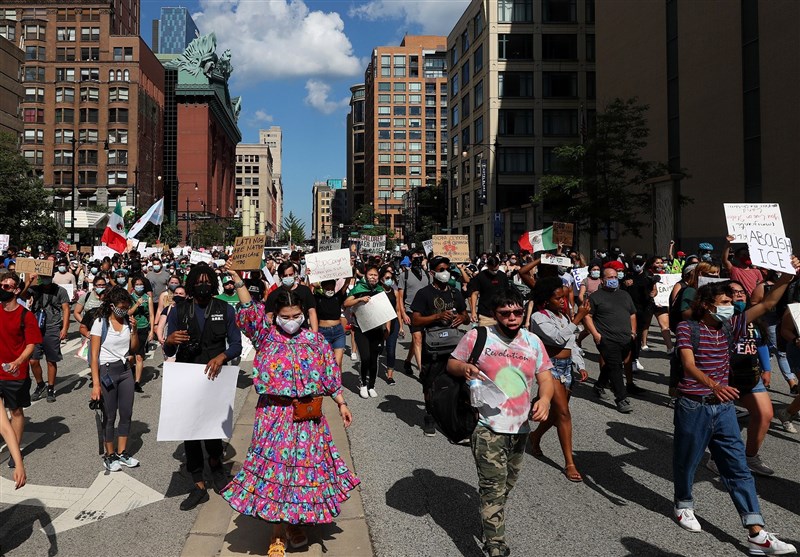 TEHRAN (Tasnim) – Hundreds of people marched throughout the streets of downtown Chicago on Friday to protest the US Immigration and Customs Enforcement agency (ICE) and the new immigration rule that places stricter requirements upon international students attending schools in the country.
"Under Trump, ICE has become the American Gestapo, keeping children and families in cages while allegations of sexual abuse and human rights violations fly," according to the event's description on Facebook. "ICE is a danger to our community, not just to those they target, to all of us."
ICE is responsible for cross-border security and illegal immigration. It has been accused of enabling US President Donald Trump's hardline immigration policies, providing inadequate treatment for migrants in its detention centres and of detaining and separating thousands of immigrant children from their families at the US-Mexico border.