Images of US Base Taken by Iranian Satellite Used in IRGC War Game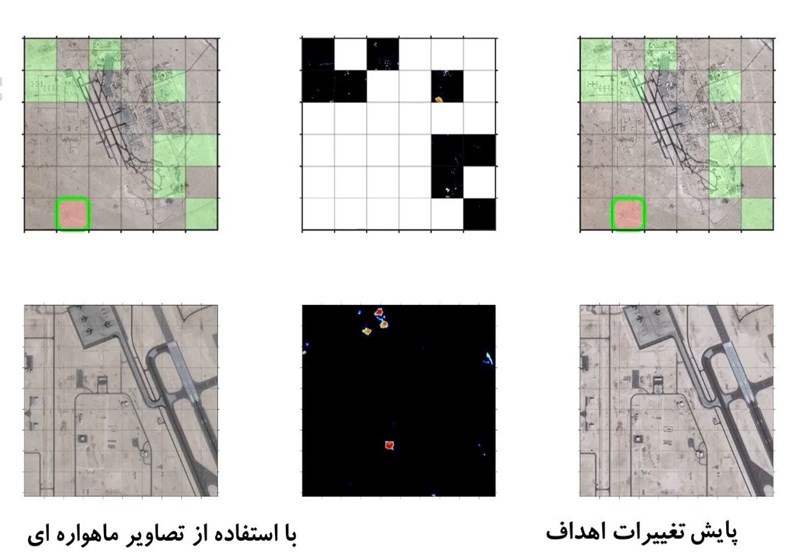 TEHRAN (Tasnim) – The Islamic Revolution Guards Corps forces obtained images taken by Iran's homegrown 'Noor' (light) satellite from a US military base in the region in the course of a military exercise south of Iran.
On the second day of Payambar-e Azam 14 (The Great Prophet) war game on Wednesday, the IRGC analyzed the images captured and sent by the Noor satellite from the war game zone.
The Iranian satellite, which was launched into space in April, has also taken images of other areas in the region using aerial image mosaicking, including an American military base.
The military base is thought to be Al Udeid Air Base southwest of Doha, Qatar.
The IRGC successfully put Noor into orbit on April 22. The Iranian satellite was launched with the three-stage satellite carrier Qassed (messenger) from a launch pad in Dasht-e Kavir, a large desert in central Iran.
In another part of the war game on Wednesday, the IRGC unveiled a new ballistic missile launcher.
The Iranian military forces used to employ box launchers only in air defense systems, but a ballistic missile was fired with this type of launcher in the war game on Wednesday.
The military exercise is underway in Iran's southern province of Hormozgan, western parts of the Strait of Hormuz, and the Persian Gulf.
The final stage of the war game includes joint operations by missile units, vessels and drones from the IRGC Navy and missile, drone and radar units from the IRGC Aerospace Force.