Iranian Missiles Beat Enemy's Air Defense: Minister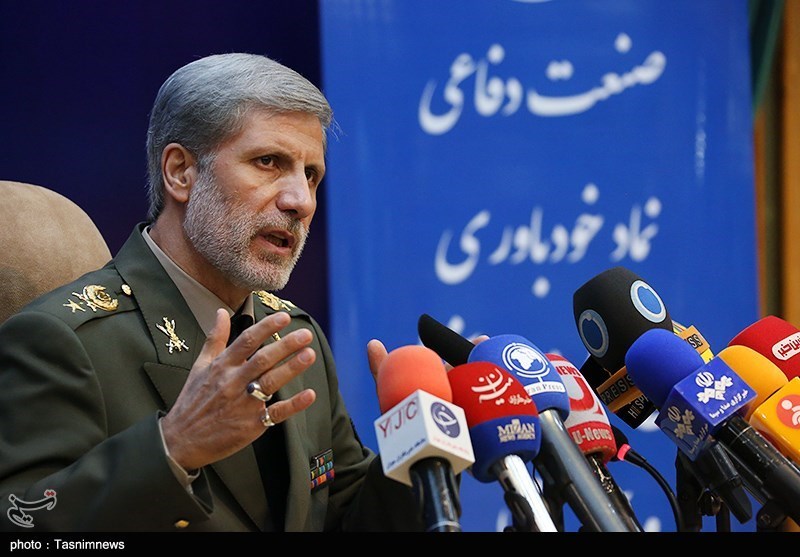 TEHRAN (Tasnim) – Defense Minister Brigadier General Amir Hatami warned of Iran's crushing response to any act of aggression, saying the Iranian missiles can cripple the enemy's anti-missile systems and penetrate into their air defense shield.
Speaking at a televised interview on Tuesday, Brigadier General Hatami described the missile power as a key component of the country's strategic defense that can deter the ultra-regional enemies from starting a war on Iran.
He also gave an assurance that the missile power, which belongs to people, will continue to develop to ensure security.
"We are monitoring the enemy carefully, and can take measures to disable the enemy's anti-missile gear, and we say vehemently that our missiles can penetrate into their air defense (systems)," Hatami added.
Iran now enjoys a reliable defense power, the minister stated, noting that such power sends a signal to the adversaries that any act of aggression against Iran will receive a "crushing response".
"Whoever takes such action (attacking Iran) will face a mass of fire," the general warned.
The minister then unveiled plans to equip the Air Force with three other Kowsar training fighter jets by March 2021.
The Defense Ministry is going to launch an assembly line producing the Owj jet engine, and will also unveil a homegrown engine with a new generation of technology, he said.
The minister finally highlighted Iran's progress in manufacturing ground and naval combat equipment, saying the Defense Ministry has designed a machine gun that is mounted on vessels to ward off cruise missiles.
Iranian military experts and technicians have in recent years made great headways in manufacturing a broad range of indigenous equipment, making the armed forces self-sufficient in the arms sphere.
Iranian officials have repeatedly underscored that the country will not hesitate to strengthen its military capabilities, including its missile power, which are entirely meant for defense, and that Iran's defense capabilities will be never subject to negotiations.
Back in February 2018, Leader of the Islamic Revolution Ayatollah Seyed Ali Khamenei called for efforts to maintain and boost Iran's defense capabilities, hitting back at the enemies for disputing the country's missile program.
"Without a moment of hesitation, the country must move to acquire whatever is necessary for defense, even if the whole world is opposed to it," Ayatollah Khamenei said at the time.