Hundreds Protest in Tel Aviv against New COVID-19 Lockdown Rules (+Video)
September, 18, 2020 - 13:15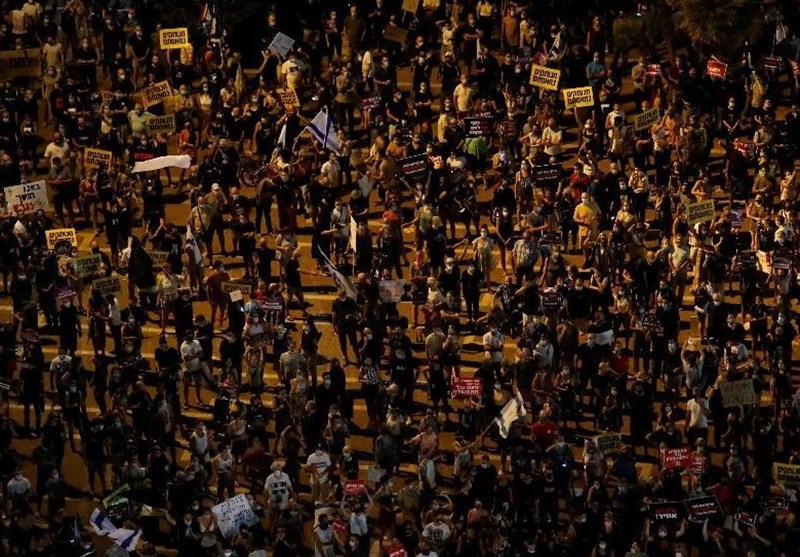 TEHRAN (Tasnim) - Hundreds of protesters poured to the streets of Tel Aviv on Thursday night to vent anger at a stringent second lockdown that will dramatically enforce social distancing rules.
Numbering hundreds, the anti-lockdown rally kicked off in Tel Aviv on Thursday – not long after the government rolled out a set of measures on a second Covid-19 shutdown. Benjamin Netanyahu insisted the move was necessary as hospitals "raised the red flag" after a drastic surge in fresh Covid-19 cases.
Many protesters were clearly upset by the prospect of living under another lockdown that will make them stick to a 500-meter radius around their homes, ban gatherings of more than 10 people inside, and effectively shutter schools, restaurants, shopping malls and other public places.
The protesters displayed placards and banners denouncing the lockdown and insisting the coronavirus measures have been an over-reaction.
Israel has reported over 175,200 cases and more than 1,160 deaths, with officials concerned that the mortality rate could surge as new infections have risen recently above 5,000 per day.