Former Volleyball Coach Kolakovic Praises Iranian Culture
September, 27, 2020 - 15:32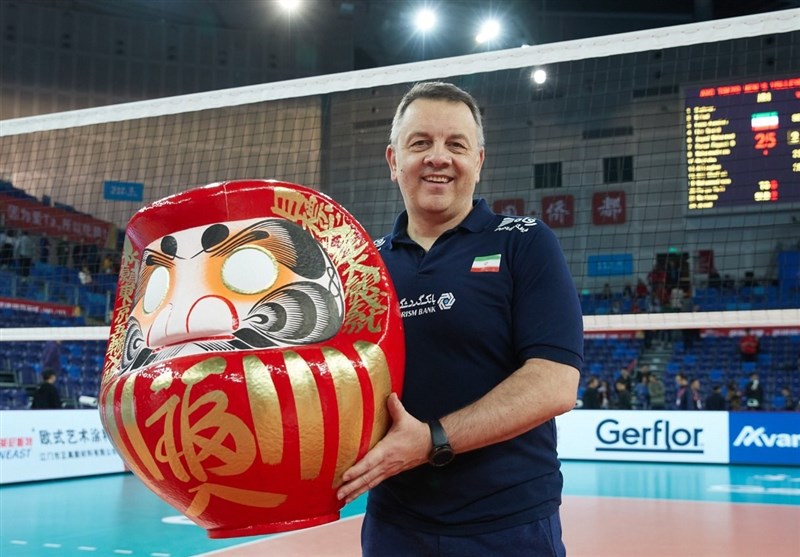 TEHRAN (Tasnim) – Former national volleyball team head coach Igor Kolakovic praised the Iranian culture, saying they're the most hospitable nation in the world.
The Montenegrin is coach of Polish club Zawiercie at the moment after parting company with Iran.
"I had a great staff there and I always felt that the players, assistants, medical staff and team manager were part of my family not my colleagues. I met many great people, a new culture, customs and lifestyle. Iranian people are very friendly. The country's volleyball players are good guys and great athletes as well," Kolakovic said in an interview with sportowefakty.wp.pl.
There have been quarrels between Iran and Poland volleyball teams in recent years. However, Kolakovic says that most of the meetings between the two teams went quite normally.
"In my opinion, the matches between the two teams are based on sports rivalry. When these two teams play together, there is always a good show. The quarrel between Iran and Poland started in the 2016 Olympic Games in Rio. In the 2019 FIVB Volleyball World Cup we lost 3-0 to Poland but the players shook hands after the match and that's it.
"Before the match, I talked to my players about the previous quarrels and they told me not to worry about it since it was a thing of the past. In fact, the last disagreement between Iranians and Poles took place four years ago in Rio. I believe that Iranian volleyball players are respected in Poland. Milad Ebadipour currently plays in PlusLiga and Mohammad Mousavi and Pouria Fayazi have already played in the league," Kolakovic added.
"The Iranian people like to help others, especially foreigners. In the building where I lived, it happened many times that one of the neighbors stood at my door with a supermarket bag saying it was for me. Great hospitality and willingness to help are deeply rooted in the Iranian culture," he concluded.