Iranian Women Doctors Make History in AFC
November, 24, 2020 - 14:58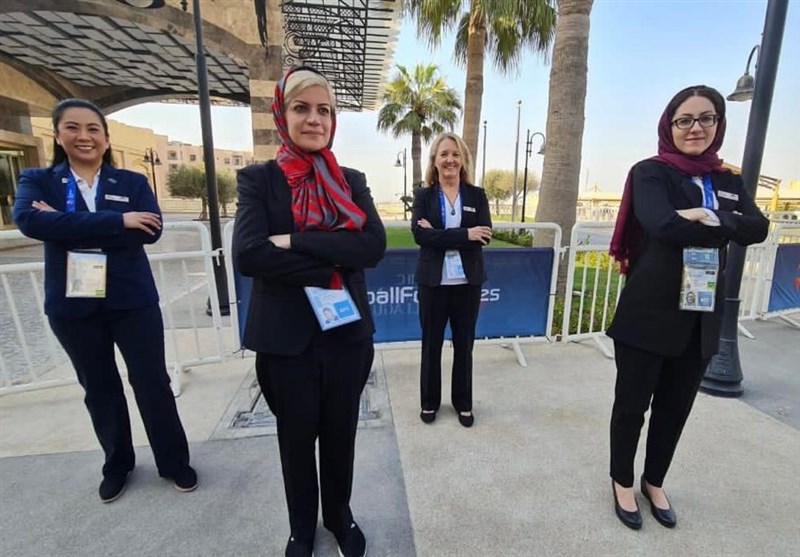 TEHRAN (Tasnim) – Iranian doctors Zohreh Haratian and Bahar Hassanmiraei have joined the Asian Football Confederation (AFC) history books by becoming the first women Medical Officers to be appointed in an AFC men's club competition.
Janis Ann Figueroa Espino-De Vera from the Philippines and New Zealand's Liesel Geertsema are the other two doctors.
The quartet are among nine Medical Officers including Doping Control Officers working behind the scenes to ensure the safety of players and officials at the AFC Champions League (East) in Doha, Qatar.
Their appointments showcase the AFC's continued commitment to promote and create equal opportunities for women in the Asian football workforce, the AFC said.
Last year, Japanese referee Yoshimi Yamashita alongside assistant referees Makoto Bozono and Naomi Teshirogi officiated in an AFC Cup match for the first time while Kim Se-in from Korea Republic, Nguyen Thanh Ha of Vietnam, Lau Cheuk Chi of Hong Kong and Kanya Keomany of Laos were selected as the first women match commissioners in the joint Asian Qualifiers.
Keomany was also appointed as the match commissioner in the 2019 AFC Cup Final, the first time a female was selected to take charge in a men's Final, the-afc.com wrote.
Haratian, who has been in the forefront battling the COVID-19 pandemic in her country, said: "There has been a revolution in the development of women's football since women referees took part in the AFC Cup last year. As a former futsal player, it has always been one of my dreams to participate in a men's tournament, and now this dream has come true. I am very happy to be one of the first lady doctors in a men's tournament."
Hassanmiraei hopes to inspire more women to follow in their footsteps. "It is always an honor to be the first. To know that you are in a group who are the first but not the last. The AFC makes it possible to learn how to deal with different situations to become an expert and they continue to support women by putting them in charge in every important position."