IRGC Unveils Strategic Missile Base on Persian Gulf Coast
January, 08, 2021 - 15:22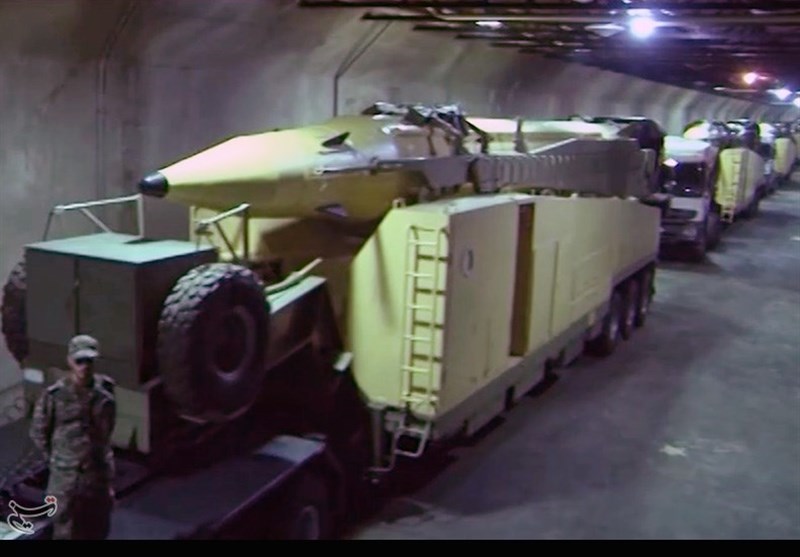 TEHRAN (Tasnim) – The Islamic Revolution Guards Corps (IRGC) Navy on Friday unveiled a strategic missile launch facility on the southern coasts of Iran on the rim of the Persian Gulf.
IRGC Commander Major General Hossein Salami and IRGC Navy Commander Rear Admiral Ali Reza Tangsiri inaugurated the new missile silo on Friday morning and visited a series of strategic missile achievements and equipment of the IRGC Navy.
In comments after observing the units and systems at the missile base, the IRGC chief said boosting power is the key to protection of Iran's territorial integrity and independence and the Islamic Revolution's achievements.
"We believe that our enemies do not accept the power of logic, but rely on the logic of power. Therefore, we have no option but to strengthen the defensive and offensive deterrent power for preventing the imposition of their (enemies') hegemonic will and plots," the top commander added.
Major General Salami said the new base is one of the several facilities accommodating the IRGC Navy's strategic missiles, which includes a line of missiles and launcher systems, noting that such lines of missiles stretch for kilometers.
The missiles in the coastal bases have a range of hundreds of kilometers, can hit targets with pinpoint accuracy, have great destructive power, and can defeat the enemy's electronic warfare systems, the commander said.
The missiles in possession of the IRGC Navy are among the most advanced missiles for the coast-to-sea, surface-to-surface, air-to-sea, and sea-to-air combat, the general noted.
Whenever necessary, the Iranian forces protect the vital interests of the nation at the Persian Gulf and beyond with "strong offensive defense", Major General Salami stressed.
Iranian military and political officials have repeatedly warned the enemies about the dire consequences of a military action against the Islamic Republic.
In May 2020, Chief of Staff of the Iranian Armed Forces Major General Mohammad Hossein Baqeri warned the "adventurist and terrorist" US army that any threat against Iran's interests or security will draw a decisive response.