Iran to Resume Naval Patrol in Red Sea: Top General
January, 13, 2021 - 16:44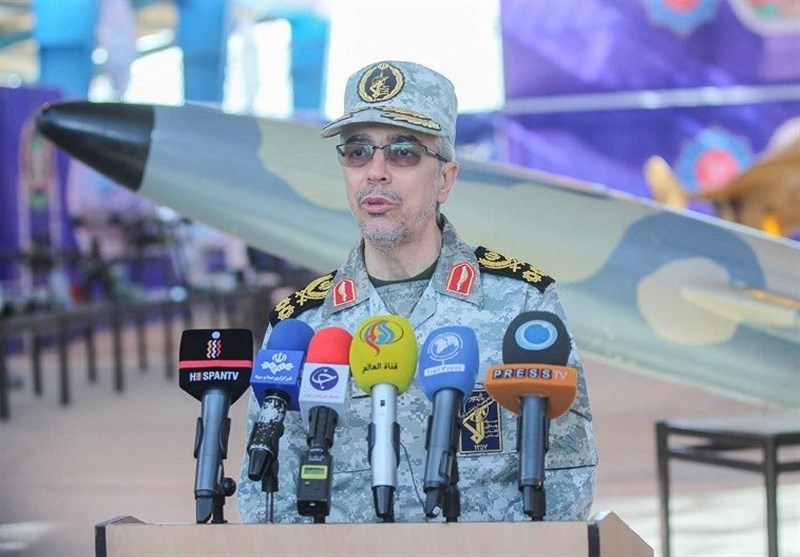 TEHRAN (Tasnim) – Chief of Staff of the Iranian Armed Forces Major General Mohammad Hossein Baqeri unveiled plans for the resumption of naval patrol missions in the Red Sea to protect the country's trade vessels.
Speaking to reporters on the sidelines of a Wednesday ceremony in which two new vessels joined the Iranian Navy, Major General Baqeri gave an assurance that Iran will continue to protect all of its interests vigorously.
The Islamic Republic will once again include the Red Sea in the list of zones for its naval patrol operations after a series of limited actions against Iranian trade vessels in that sea, he added.
Iran will be ensuring full security of its trade vessels and oil tankers in the Red Sea, the commander added.
Major General Baqeri also pointed to the two homegrown warships that joined the Iranian Navy in the southern waters, saying the Makran forward base ship is a "floating naval base" used for the Iranian Navy's support missions and operations in faraway waters.
Makran forward base ship can carry 100,000 tons of fuel and fresh water and supply them to the naval vessels in various locations.
The Iranian vessel is capable of making voyages for 1,000 days without a port call.
In September, Navy Commander Rear Admiral Hossein Khanzadi said Makran is the country's largest military vessel that can carry seven helicopters.
It could provide support for the Navy's forces and warships in high seas, especially in the Northern Indian Ocean, Bab el-Mandeb Strait and Red Sea.