IRGC Ballistic Missiles Hit Remote Naval Targets in Drill
January, 16, 2021 - 11:34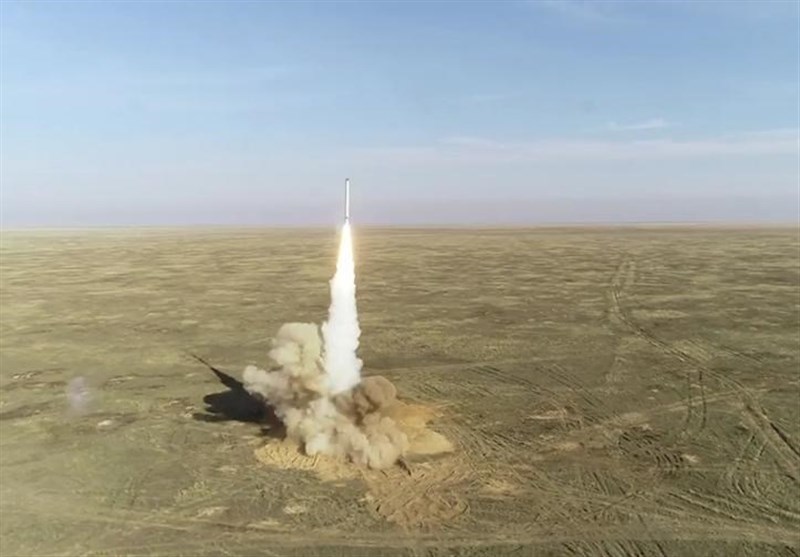 TEHRAN (Tasnim) – The Islamic Revolution Guards Corps Aerospace Force blasted targets in the northern parts of the Indian Ocean with long-range ballistic missiles in a military exercise underway in Iran's inland deserts.
Various classes of long-range ballistic missiles were launched in the final stage of the war game on Saturday morning to detonate the hypothetical enemy's warships from a distance of 1,800 kilometers.
In the final stage of the large-scale exercise in the Central Desert of Iran, the IRGC's ballistic missiles hit locations in the northern areas of the Indian Ocean.
The military exercise, codenamed Payambar-e Azam 15 (The Great Prophet 15), is an annual drill that includes a combination of missile and drone operations.
On Friday, the IRGC units attending the war game practiced launching a barrage of surface-to-surface ballistic missiles and offensive bomber drone operations.