China Slaps Sanctions on 28 Trump Administration Officials
January, 21, 2021 - 16:07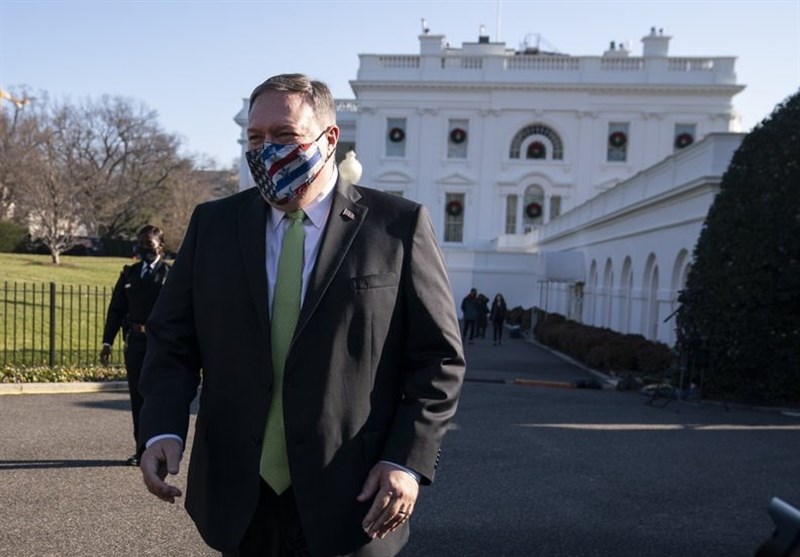 TEHRAN (Tasnim) – China imposed sanctions Wednesday on 28 former Trump administration officials, including former secretary of state Mike Pompeo.
In a statement released just minutes after President Joe Biden took office, China's foreign ministry said it had decided to sanction those "who have seriously violated China's sovereignty and who have been mainly responsible for such US moves on China-related issues."
The list of names features former health and human services secretary Alex Azar; former White House trade adviser Peter Navarro; former national security adviser Robert O'Brien; Kelly Craft, the former US ambassador to the United Nations; and Matthew Pottinger, who recently resigned as deputy national security adviser. Former national security adviser John Bolton and former White House chief strategist Steve Bannon were also included.
The sanctions prohibit those individuals and their immediate family members from entering mainland China, Hong Kong and Macao. They are also restricted from doing business with China, as are any companies or institutions associated with them.
"Over the past few years, some anti-China politicians in the United States, out of their selfish political interests and prejudice and hatred against China and showing no regard for the interests of the Chinese and American people, have planned, promoted and executed a series of crazy moves which have gravely interfered in China's internal affairs, undermined China's interests, offended the Chinese people, and seriously disrupted China-US relations," the ministry said.
The move comes just one day after Pompeo announced a host of measures against China on Monday, over what he called Beijing's "actions that erode Hong Kong's freedoms and democratic processes," as his days in office were counted.
The former US secretary of state had also openly called for regime change in China.
Meanwhile, China's Foreign Ministry spokeswoman Hua Chunying has called on the new US administration to jointly put bilateral relations back on track.
"The severe damage to China-US relations over the past four years was caused precisely because the Trump administration made fundamental mistakes in its strategic perception of China," Hua said.
The Trump administration "viewed China as its biggest strategic competitor, or enemy, leading to various means to interfere in China's internal affairs and every effort to suppress, slander, and smear China," she added.
"I think the new administration should serve the wishes of the people, view China in a rational and objective light, and work with China on the basis of mutual respect, equality, and mutual benefit to put China-US relations back on the track of healthy and stable development as soon as possible," she said.
This is while Biden has signaled that it will maintain a tough stance toward China.
Under Trump, the United States clashed with China over a range of issues, including trade, Hong Kong, Taiwan, and the South China Sea.