Iran Hits Back at US over Accusation of Aggravating Yemen Crisis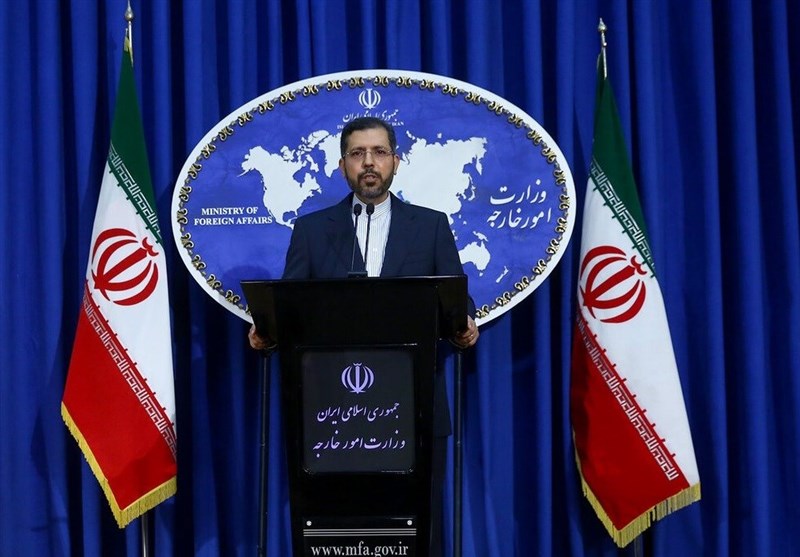 TEHRAN (Tasnim) – Iran's Foreign Ministry dismissed the unfounded allegations made by the US state secretary that Tehran has been fanning the flames of war in Yemen, saying Washington should be held accountable for six years of crimes against Yemenis and its arms sales to the Saudi-led coalition.
In a statement on Wednesday, Iranian Foreign Ministry Spokesperson Saeed Khatibzadeh rejected the accusations by US Secretary of State Antony Blinken, saying, "The Americans, who must be held accountable for their crimes in Yemen for six years, cannot make groundless accusations against others as a plaintiff."
Blinken on Tuesday accused Iran of involvement in Yemen, fanning "the flames of the conflict, threatening greater escalation, miscalculation, and regional instability."
In response, the Iranian spokesperson said the aggressors on Yemen are trying to pin the blame for their crimes on others and divert the public opinion after realizing that their "anti-human military strategy" has been defeated by Yemen's resistance after six years of massacring the Yemeni people, destroying the Arab country's infrastructures and selling arms to the Saudi-led military coalition in "blood trade".
Khatibzadeh also decried the new US administration's failure to take a practical measure to end the Saudi-led aggression against Yemen, saying it is repeating its predecessor's mistake of leveling baseless accusations and ignoring the realities on the ground.
"The Islamic Republic of Iran's stances have been clear since the outset of the Yemen war, as we have always emphasized that there is no military solution to the crisis in Yemen," he added.
The four-article proposal put forward by Iran is still a basic solution for the settlement of crisis in Yemen, the spokesman underlined, highlighting Tehran's support for the UN efforts to ensure peace and resolve the conflicts in Yemen.