Protesters March in Buenos Aires in Support of Palestinians (+Video)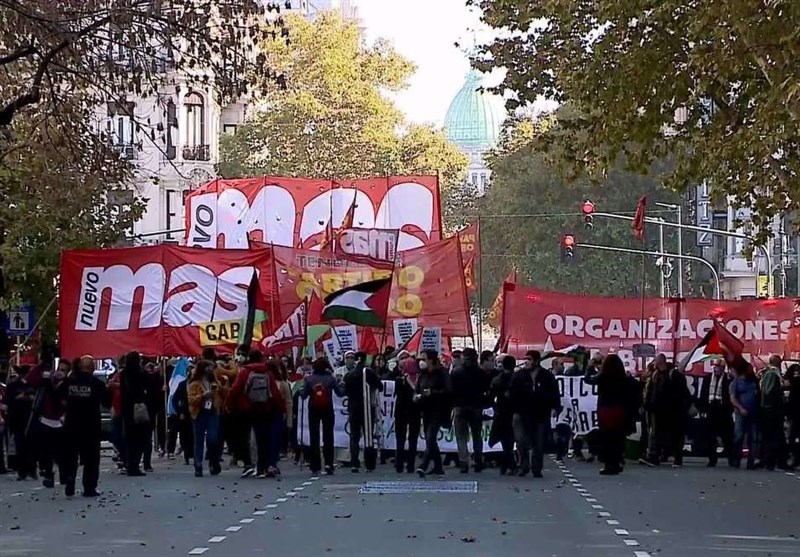 TEHRAN (Tasnim) – Muslim groups and left-wing activists on Monday marched to the Israeli embassy in Buenos Aires, Argentina to show support for Palestine amid the ongoing Israeli violence.
Protesters were seen holding the flag of Palestine as well as various signs condemning the Israeli attacks on the Gaza Strip and the West Bank and demanding that the Argentine government cut relations with Israel.
The march cut through the central Avenida de Mayo, heading towards the diplomatic quarter where the Israeli embassy is located.
Police forces blocked the road and guarded the entrance of the building.
The conflict, which began with protests against evictions in East Jerusalem al-Quds's Sheikh Jarrah neighborhood, escalated into an exchange of rockets and airstrikes.
In recent days, Israeli airstrikes have killed 212 Palestinians, including 61 children.