Iran Parliamentary Delegation in Syria to Observe Presidential Election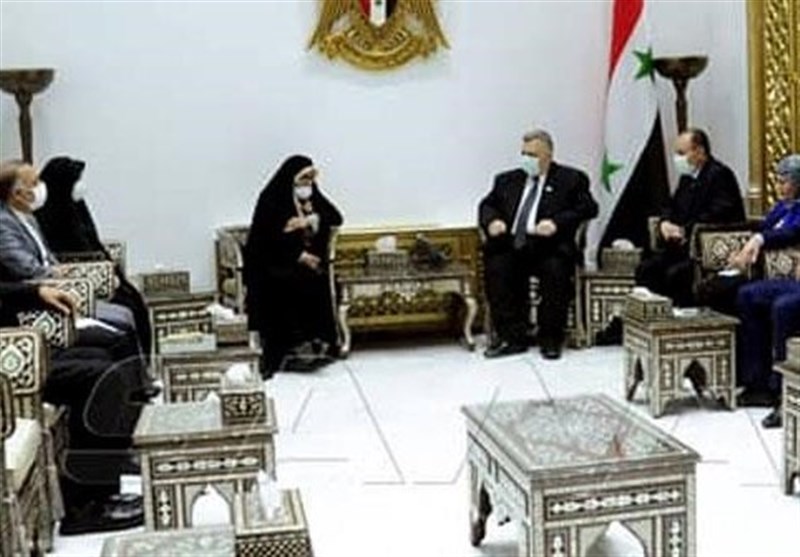 TEHRAN (Tasnim) – A delegation of Iranian lawmakers has traveled to Syria to observe the upcoming presidential election in the Arab country.
The Iranian delegation, led by Chairwoman of the Parliament's Human Rights Commission Zohre Elahian, held a meeting with Speaker of the People's Council of Syria Hammouda Youssef Sabbagh in Damascus on Tuesday.
The Syrian speaker thanked the Iranian parliamentarians for accepting the invitation to visit his country for involvement in the process of presidential election, highlighted the close and historical ties between Damascus and Tehran, and praised Iran for its constant support for the Syrian nation in all fields.
For her part, Elahian described the upcoming presidential election as a significant milestone in Syria's recent history.
She also noted that Syria's move to invite an Iranian delegation to observe the election indicates that the polls in the Arab country are held transparently and correctly.
The election in Syria is set for Wednesday, May 26.
The three candidates in the race are incumbent President Bashar al-Assad, Abdullah Salloum Abdullah, and Mahmoud Ahmed Merei.
The election will be the second since the civil war erupted in Syria in 2011. The conflict has killed more than 388,000 people and prompted more than half of Syria's pre-war population to flee their homes.
President Assad has held power for the past 21 years.