Zarif: US Must End Economic War on Iran as Negotiating Leverage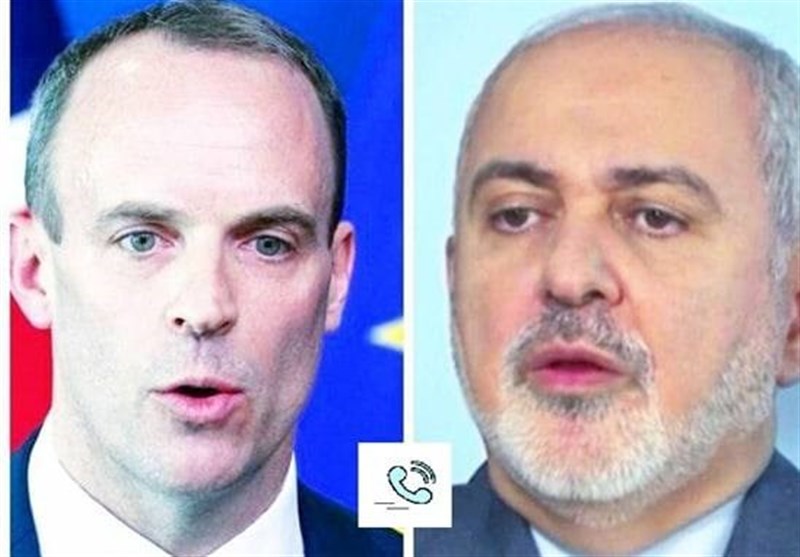 TEHRAN (Tasnim) – In a telephone conversation with his British counterpart, Iranian Foreign Minister Mohammad Javad Zarif underlined that the US must stop using the unlawful economic war against Tehran as negotiating leverage.
In a post on his Twitter account on Friday night, the top Iranian diplomat gave details of his telephone conversation with UK Foreign Secretary Dominic Raab.
Foreign Minister Zarif said they have agreed "on need to resume full compliance with the JCPOA."
"Underlined that US must return fully to its obligations and cease trying to use unlawful economic war against Iran as negotiating 'leverage'," he emphasized.
The Iranian foreign minister also said they have discussed the bilateral and consular issues between Tehran and London.
The Joint Commission of the Joint Comprehensive Plan of Action held a meeting in the Austrian capital on Wednesday evening to evaluate the latest status of the negotiations aimed at reviving the nuclear deal.
The most recent round of JCPOA negotiations that began on April 6 examines the potential of revitalization of the nuclear deal and the US' likely return to it.
The US left the JCPOA in 2018 and restored the economic sanctions that the accord had lifted. Tehran retaliated with remedial nuclear measures that it is entitled to take under the JCPOA's Paragraph 36.