Voting Sole Way to Address Problems: Iranian President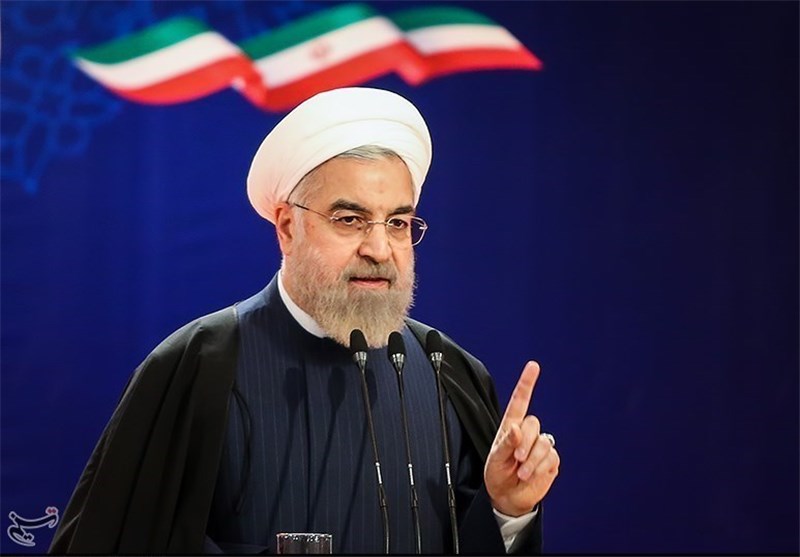 TEHRAN (Tasnim) – President of Iran Hassan Rouhani described elections as the only way to settle the country's problems, stressing that alienation of voters will not help address anything.
Addressing a cabinet session on Wednesday, Rouhani reminded Iranians that participation in the upcoming elections will strengthen and empower the establishment.
Breaking with the ballot boxes is not the solution and will not settle any problem, he emphasized.
"If there is any problem, the solution is to go to the ballot boxes. If there is a complaint from various organizations, it will be possible to address them through the ballot boxes and the Article 59 (of the Constitution)," the president said.
He invited the Iranian people to choose their favorite candidate in the Friday presidential election, reminding that an election without the presence of voters will not serve the interests of the country and the people.
The outgoing president further reminded the Interior Ministry and all provincial governors and observers to protect the votes of people, saying utmost care is required to safeguard every single vote and the election health.
The 13th presidential election in Iran will be held on June 18.
Seven candidates have been qualified by the Constitutional Council to take part in the race, while one of them, Mohsen Mehralizadeh, pulled out of the race on Wednesday.
More than 59,310,000 Iranians are eligible to vote this year.
In remarks on May 27, Leader of the Islamic Revolution Ayatollah Seyed Ali Khamenei described the upcoming elections as a source of dignity and honor for the country.
"I seriously hope that with the determination of the people of Iran, these elections will become a source of credit for Iran despite the wishes of the enemy. Our enemies are using all resources at their disposal. This is being done by both our enemies and those inside the country who knowingly or unknowingly repeat what they say. They are trying to make the elections a source of disgrace for the nation. I hope that the people show determination and that Allah the Exalted bestows His blessings so that the upcoming elections will be a source of honor and dignity for the country, God willing," the Leader stated.