Iran Ready to Contribute to Afghan Stability: FM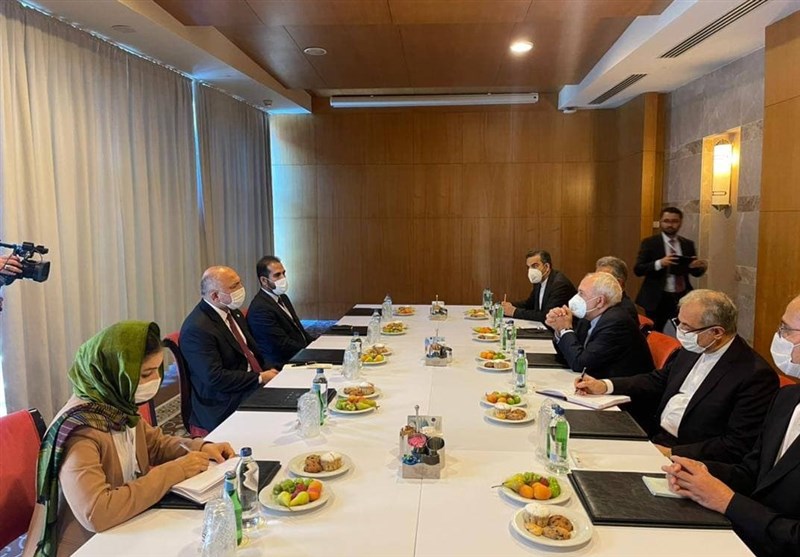 TEHRAN (Tasnim) – Iranian Foreign Minister Mohammad Javad Zarif expressed the country's readiness to help strengthen stability in neighboring Afghanistan.
In a meeting with his Afghan counterpart on the sidelines of the Antalya Diplomacy Forum in Turkey on Friday, Zarif said Tehran is prepared for effective partnership in strengthening stability of Afghanistan.
He also stressed the need for all Afghan political groups to cooperate in the process of restoring stable security to their country.
Zarif also voiced Tehran's readiness to hold a new meeting of the Economic Cooperation Committee with Afghanistan.
For his part, Mohammad Hanif Atmar commended Iran for providing Afghanistan with medical and health aids in the battle against the coronavirus pandemic.
The top Afghan diplomat also briefed Zarif on the latest security conditions in his country, saying Kabul is ready for coordination with Tehran on the border security and convening the Economic Cooperation Joint Committee.
Iranian officials have repeatedly expressed support for the peace negotiations among Afghan groups and the efforts to protect the achievements of people of Afghanistan.