Zarif Lambasts Slovenian PM's Attendance in Anti-Iran Meeting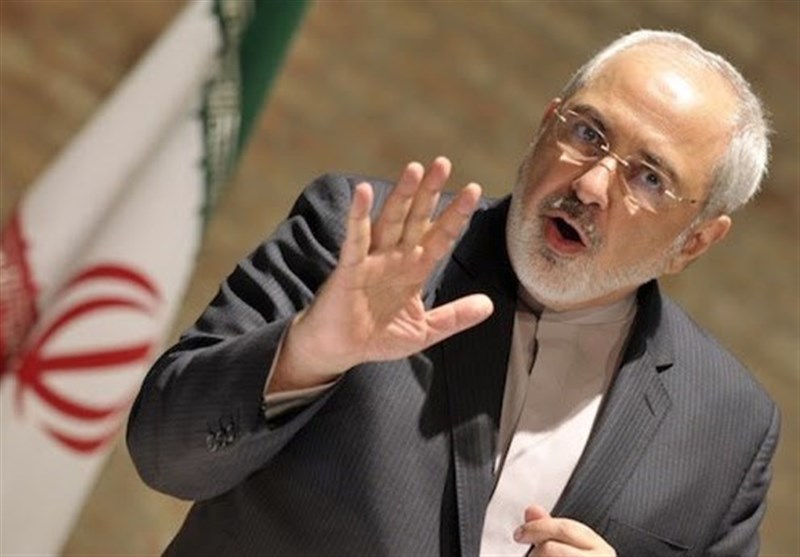 TEHRAN (Tasnim) – In a telephone conversation with the European Union's foreign policy chief, Iranian Foreign Minister Mohammad Javad Zarif denounced the Slovenian prime minister's unacceptable move to take part in a gathering organized by the Mujahedin-e-Khalq Organization (MKO) terrorist group.
In the Sunday telephone conversation with Josep Borrell, the top Iranian diplomat condemned Slovenian Prime Minister Janez Jansa's unacceptable participation and imprudent remarks in the virtual gathering arranged by the MKO terrorist group, calling on the European Union to express its position on the issue considering Slovenia's rotating presidency of the EU.
The European diplomat, in turn, expressed regret over the issue, and stressed that Jansa's remarks by no means reflected the EU's stance on relations with Iran.
Borrell underscored that the EU's position is expressed by the chairperson of the European Council at the level of heads of state, and by the EU foreign policy chief at the ministerial level, the Iranian Foreign Ministry reported.
He also noted that the Slovenian prime minister's remarks have not at all been made in the EU's capacity.
Earlier on Sunday, Iran's Ministry of Foreign Affairs summoned Slovenian Ambassador Christina Radi to give her an official letter of protest in response to the Slovenian premier's "unacceptable and undiplomatic" move.
Jansa and former US state secretary Mike Pompeo were among speakers at a gathering of the MKO terrorist group, held in Berlin on Saturday.
The MKO -listed as a terrorist organization by much of the international community- fled Iran in 1986 for Iraq and was given a camp by former Iraqi dictator Saddam Hussein.
They fought on the side of Saddam during the Iraqi imposed war on Iran (1980-88). They were also involved in the bloody repression of Shiite Muslims in southern Iraq in 1991 and the massacre of Iraqi Kurds.
The notorious group is also responsible for killing thousands of Iranian civilians and officials after the victory of the Islamic revolution in 1979.
More than 17,000 Iranians, many of them civilians, have been killed at the hands of the MKO in different acts of terrorism including bombings in public places, and targeted killings.