Convoy Carrying Logistical Equipment for US Forces Enters Syria's Hasaka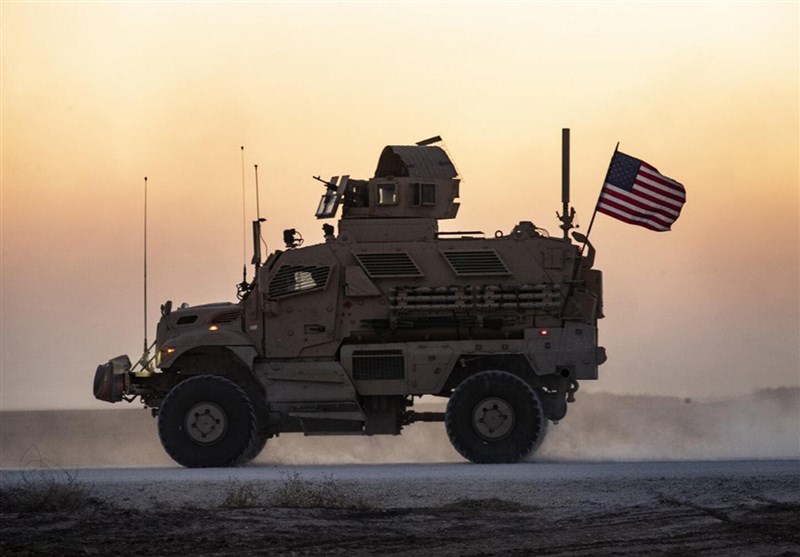 TEHRAN (Tasnim) – A new military convoy of US occupation forces was seen carrying guns, ammunition, and logistical equipment to a US military bases in Hasaka countryside of Syria.
Syrian state news agency SANA reported that the convoy had entered Syrian territory via the illegitimate al-Walid crossing from Iraqi territory to bolster the occupation's military outposts in Hasaka region.
The agency citing local sources in the Tal Hamis countryside, said that a convoy consisting of 37 trucks loaded with weapons and ammunition, others loaded with logistical equipment, three trailers carrying new armored military vehicles, and eight other trailers loaded with large camouflaged boxes arrived from Iraq and headed for Tal Hamis township and from there to a number of the US occupation's bases in Hasaka countryside.
The convoy has been accompanied by three armored military vehicles for the US occupation and three four-wheeled automobiles equipped with various machineguns were linked with the US-backed QSD militia, the sources added.
On July 7, a convoy of 44 US occupation vehicles, including oil tankers, refrigerated tankers, and trailers carrying bulldozers, entered Syrian land through the illegal al-Walid crossing with the goal of reinforcing the occupation's positions in the region.