Iran Condemns UK, US' Baseless Accusations after Tanker Attack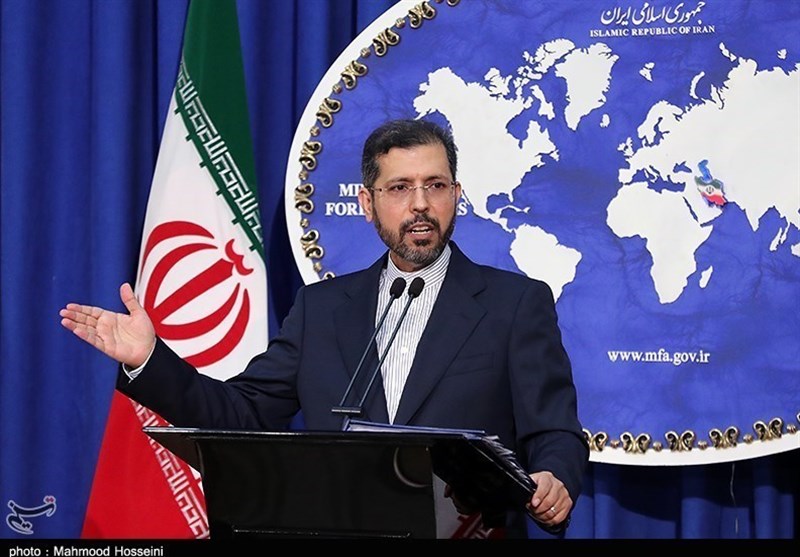 TEHRAN (Tasnim) – The Iranian Foreign Ministry's spokesperson hit back at the UK foreign secretary and US secretary of state for making groundless accusations that Tehran has been involved in a recent attack on a petroleum products tanker managed by an Israeli-owned company off the Omani coasts.
In a statement released on Monday, Saeed Khatibzadeh strongly condemned the "baseless" allegations that the UK foreign secretary has leveled against Iran and have been rehashed in the same way by the US secretary of state, saying such accusations that contain contradictory stories as well as bogus and provocative allegations are deeply deplorable.
"Such coordinated statements (from the UK and the US) include contradictory phrases per se, in a way that they first accuse the Islamic Republic of Iran without providing any evidence and document and then talk about the 'possibility' of this," the Iranian spokesman added.
Iran supports and protects the safe navigation of ships in the Persian Gulf and international waters, has the longest sea borders in the Persian Gulf, is always prepared for cooperation with regional countries to ensure maritime security, and considers the presence and interference of the extra-regional forces in the Persian Gulf waters and its littoral states to be harmful to the region's stability and security, he underlined.
Khatibzadeh also said it's a pity that the US and the UK have remained silent about the terrorist attacks and acts of sabotage against Iranian trade vessels in the Red Sea and international waters, but have raised bogus allegations against Iran with political bias in a brazen manner.
"If those countries (UK and US) have any evidence for their bogus claims, they should present them," he stated.
The spokesman emphasized that Iran would not hesitate a moment to protect its national security and interests, warning that the Islamic Republic will respond to any possible adventurism immediately, strongly and seriously.
The US and the UK have joined the Israeli regime in accusing Iran of orchestrating Thursday's attack on an Israeli tanker off the coast of Oman.
Two crew members, a Briton and a Romanian, were killed when a petroleum products tanker managed by Israeli-owned Zodiac Maritime came under attack on Thursday off Oman's coast, the company said on Friday.
London-based Zodiac said on its website that the attack in the Arabian Sea on Mercer Street, a Liberian-flagged Japanese-owned ship, was still being investigated.