All But One Cabinet Ministers Win Iranian Parliament's Vote of Confidence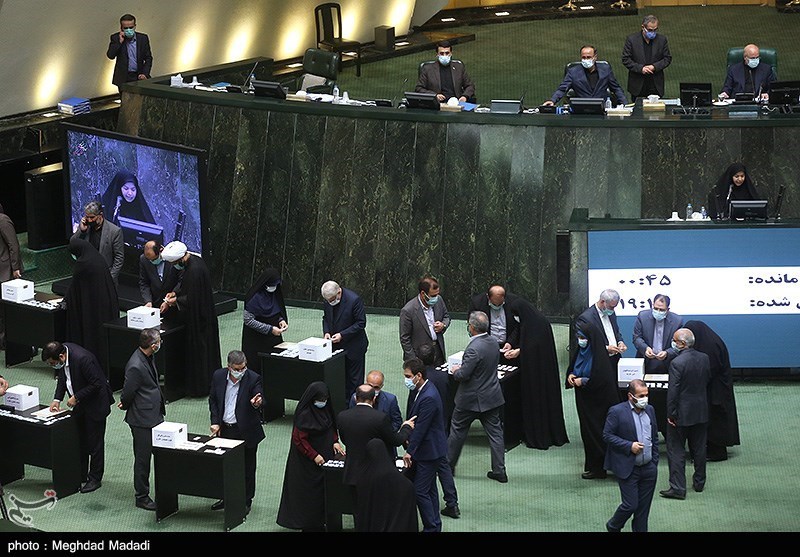 TEHRAN (Tasnim) – The Iranian Parliament ended debates on nominees for the country's new cabinet and approved all but one of President Ibrahim Raisi's 19 cabinet picks.
Lawmakers on Wednesday voted in favor of 18 of 19 ministers proposed by the president after five days of hearings and discussions.
One of the proposed ministers, Hossein Baghgoli, failed to garner enough votes to lead the Ministry of Education.
Raisi will now have three months to name a replacement for the Education Ministry, which will have to start the president's term with a caretaker in the absence of a minister.
The president said at the end of the Wednesday parliamentary session held to qualify his proposed ministers that the nominees had been tapped to take over the portfolios based on the standards that he had specified on his electoral campaign, namely such barometers as "competence, expertise, and honesty towards the people.
He thanked the legislative body for evaluating the candidates for various portfolios, urging it to complete the task at the earliest opportunity so the government can set about resolving the country's problems.
Raisi also described the parliament's performance of the duty as "a depiction of religious democracy" that sees the legislators evaluate the nominees' qualifications "carefully and meticulously."