US Plot to Isolate Iran Foiled with SCO Membership: Spokesman
September, 19, 2021 - 14:02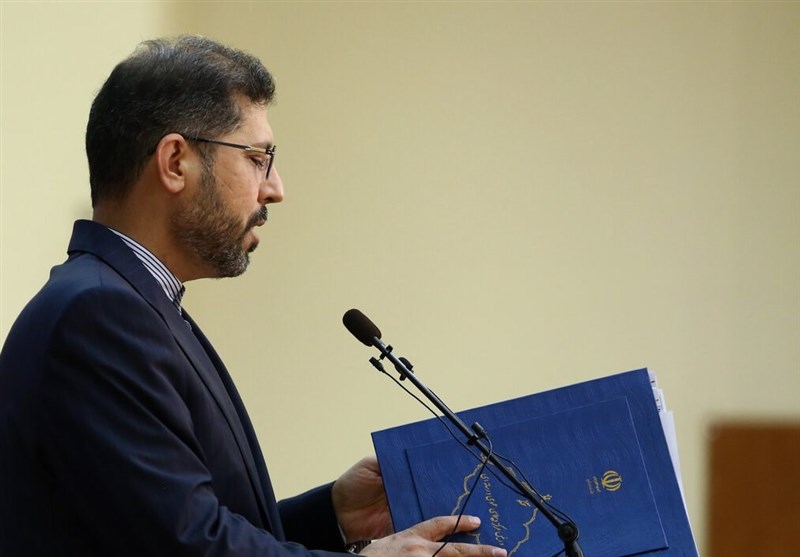 TEHRAN (Tasnim) – The spokesperson for the Iranian Foreign Ministry described the country's membership in the Shanghai Cooperation Organization (SCO) as a testimony to the practical defeat of the US' push for the isolation of the Islamic Republic.
Iran's accession to the Shanghai Cooperation Organization marked a practical end to a project that a number of international actors, such as the United States, have been pursuing for the isolation of the Islamic Republic, Saeed Khatibzadeh said at a press conference on Sunday.
He said the failure of the anti-Iranian policies was a major aspect of the country's full membership in the SCO.
Pointing to the capacities for cultural, political, economic and security activities in the SCO, Khatibzadeh said Iran and the SCO can take advantage of their mutual potential to promote relations and the status of the organization.
As mentioned by the president of Russia, Iran's presence in the SCO will make the organization stronger, he added.
The spokesman also explained that the formal process of Iran's accession to the SCO will take a year or so, noting that the bureaucratic procedures should be carried out, including the ratification of all SCO documents by the respective institutions inside Iran.
The Shanghai Cooperation Organization officially welcomed Iran as a new member of the Eurasian political, economic, and security alliance, at its 21st summit in Dushanbe on Friday.
Russian President Vladimir Putin, who joined the talks via video conference after self-isolating over COVID-19 fears, said Iran's accession will certainly help further increase the organization's international clout.