Drones New Component of IRGC Ground Force's Attack Power: General
December, 23, 2021 - 13:05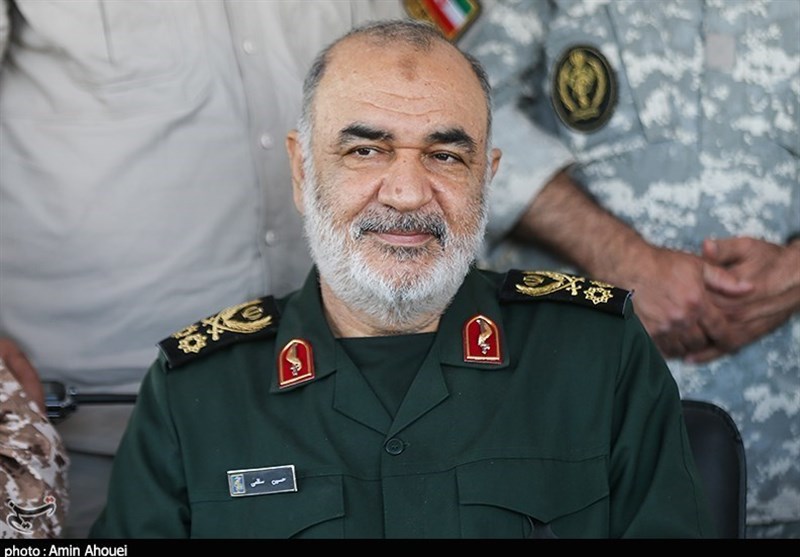 TEHRAN (Tasnim) – Commander of the Islamic Revolution Guards Corps (IRGC) Major General Hossein Salami said military drones have turned into the new pillar of the IRGC Ground Force's assault power.
Speaking to reporters on Thursday on the sidelines of 'Payambar-e Azam 17 (The Great Prophet)' war game, underway along Iran's southern coasts, Major General Salami said a range of UAVs have been effectively utilized in the drill.
The commander said the new combat, suicide and reconnaissance drones have become the new components of the IRGC Ground Force's attack power.
Hailing the IRGC Ground Force as a unit ensuring Iran's independence, territorial integrity and national security, the general said the troops attending the exercise have practiced various operations.
The units taking part in the war game have taken advantage of the offense power of helicopters, fired various rockets and missiles, and used bounding mines against the enemy's mobile targets, he noted.
The ongoing war game covers the coastlines of the southern provinces of Hormozgan, Bushehr and Khuzestan.
In comments on Wednesday, IRGC Ground Force Commander Brigadier General Mohammad Pakpour said the assault and combat drones in possession of the IRGC are capable of targeting any place and destroying any target.