Aid Agency Slams Saudi-Led Coalition for Catastrophic Air Strikes in Yemen
January, 23, 2022 - 16:29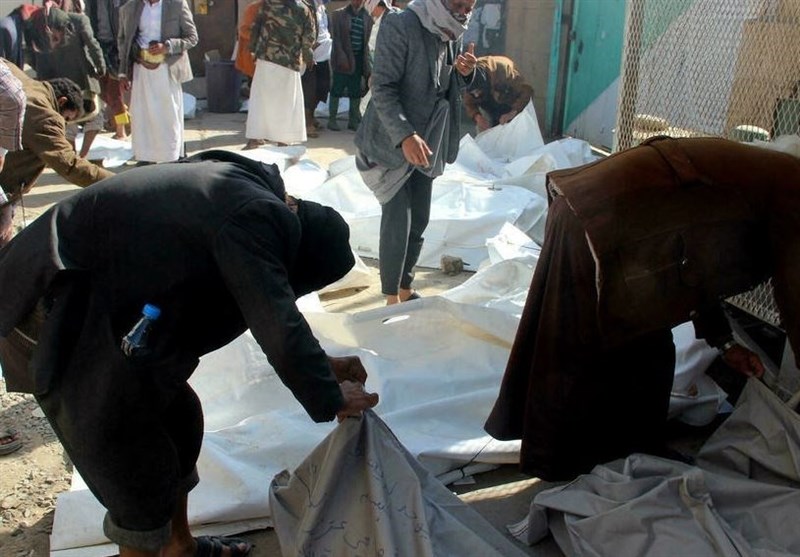 TEHRAN (Tasnim) – Doctors Without Borders slammed the Saudi-led military coalition for claiming that it did not carry out catastrophic air strikes on a prison in Yemen.
The Saudi-led coalition has "no way to deny" it carried out air strikes on a prison that killed scores of people, the aid agency said.
Doctors Without Borders reacted after the military coalition denied knowing about the attack in the northern Yemeni city of Sa'ada, while admitting to a raid elsewhere.
"There is no way to deny that this is an air strike, everyone in Sa'ada City heard it," an unnamed member of the agency, known by its French initials MSF, was quoted as saying in a statement late on Saturday, according to AFP.
"I live one kilometer (half a mile) from the prison and my house was shaking from the explosions."
The attack overnight on Friday created horrific scenes, with bombed-out buildings littered with bodies and hospitals overwhelmed.
Rescuers continue to claw through the rubble searching for survivors, MSF said.
The Yemeni health ministry said 82 people were killed and 266 wounded.
The Saudi-led coalition -- which is backed by arms sales by countries including the United States, Britain and France -- has said claims that it was responsible are "baseless and unfounded".
But it did report strikes a few hours earlier on the Red Sea port city of Hudaydah that knocked out Yemen's internet, complicating rescue efforts and compounding problems for the impoverished country.
"This is the latest in a long line of unjustifiable air strikes carried out by the Saudi-led coalition on places like schools, hospitals, markets, wedding parties and prisons," said Ahmed Mahat, MSF head of mission in Yemen.
"Since the beginning of the war we have frequently witnessed the terrible effects of indiscriminate coalition bombing on Yemen, including when our own hospitals have been attacked."
MSF said its staff had confirmed the prison in Saada was destroyed, and that a nearby hospital had run out of beds to treat the wounded.
"The hospital is facing a very difficult situation... with casualties lying on the floor," a staff member was quoted as saying.
Saudi Arabia, backed by the United States and regional allies, launched the war on Yemen in March 2015, with the goal of bringing the government of former Yemeni president Abd Rabbuh Mansour Hadi back to power and crushing the Ansarullah movement.
The war has left hundreds of thousands of Yemenis dead and displaced millions more. It has also destroyed Yemen's infrastructure and spread famine and infectious diseases there.
The UN estimates that the war in Yemen had killed 377,000 people by the end of 2021, both directly and indirectly through hunger and disease. Millions more have been displaced.