Spokesman Sees Pause in Vienna Talks as Momentum for Final Return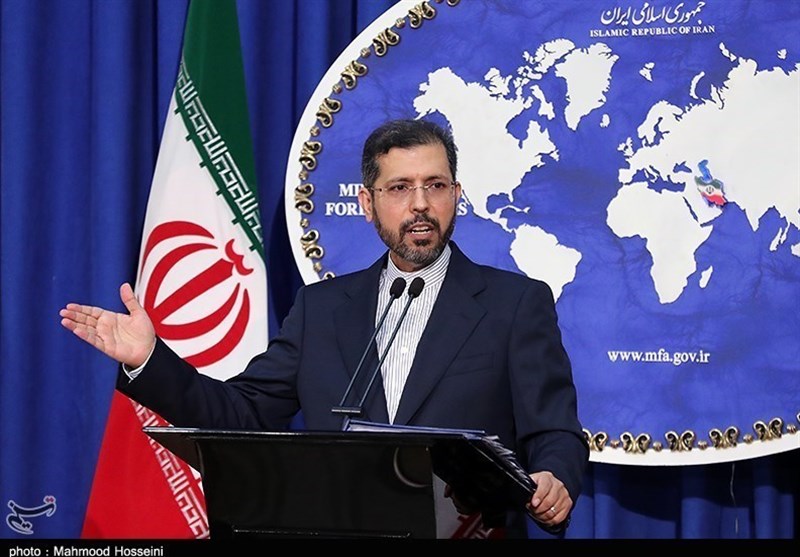 TEHRAN (Tasnim) – The spokesperson for the Iranian Foreign Ministry said the hiatus in the Vienna talks on the revival of the 2015 nuclear deal could provide momentum for addressing the outstanding issues and a final return for the conclusion of negotiations.
"Pause in Vienna Talks could be a momentum for resolving any remaining issue and a final return," Saeed Khatibzadeh said in a post on his Twitter account on Friday, following reports that the JCPOA negotiations in Vienna have been brought to a temporary halt.
"Successful conclusion of talks will be the main focus of all," the Iranian spokesman added.
"No external factor will affect our joint will to go forward for a collective agreement," Khatibzadeh underlined.
His comments came after the European Union Foreign Policy Chief and senior coordinator of the Vienna talks Josep Borrell tweeted that a pause in the Vienna talks is needed "due to external factors."
"A final text is essentially ready and on the table," Borrell said.
"As coordinator, I will, with my team, continue to be in touch with all JCPOA participants and the US to overcome the current situation and to close the agreement," the EU foreign policy chief added.
Last night, an informed source described the US' obstructionism in the process of lifting of economic sanctions against Iran as the main barrier hindering progress in the Vienna talks.
Iran and the remaining participants to the JCPOA have been holding talks in Vienna since April last year with the aim of reviving the deal by bringing the US into full compliance.
The US left the JCPOA in May 2018 under former president Donald Trump. The Vienna talks began on a promise by Trump's successor, Joe Biden, to rejoin the deal and repeal the so-called maximum pressure campaign against Iran. Biden, however, has so far failed to undo Trump's own undoing of Barack Obama's Iran policy, which led to the JCPOA in June 2015.
The eighth round of the Vienna talks began on December 27 with a focus on the removal of all sanctions that the United States had imposed on Iran after its unilateral withdrawal from the JCPOA. The US is not allowed to directly attend the talks due to its pullout in 2018 from the deal with Iran.