Qom Municipality to Facilitate Pilgrims Presence in Jamkaran Mosque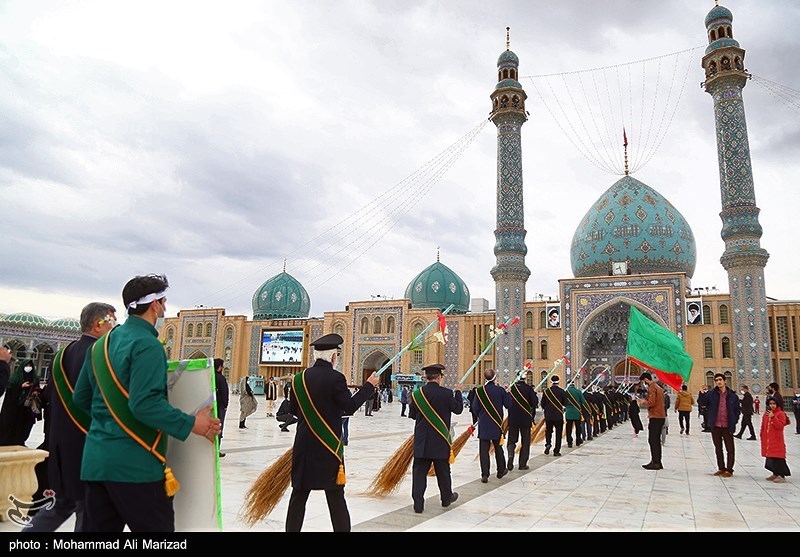 TEHRAN (Tasnim) - The Mayor of Qom, Seyyed Morteza Saghaiannejad says the city is working to make it easier for mid-Shaban pilgrims to visit the holy mosque of Jamkaran.
Saghaiannejad made the remarks on the sidelines of a ceremony at the municipal service headquarters to the pilgrims of the holy city of Qom.
"We will do our best so that the mid-Shaban pilgrims can come to the holy mosque of Jamkaran with peace of mind, to worship Allah and renew their commitment to Imam Mahdi (AS)," the mayor stated.
Mid-Shaban, the fifteenth day of the eighth month of the lunar calendar, marks the joyous occasion. Imam Mahdi, known as the Savior or Messiah, was born almost 1,200 years ago on this day.
"We have a duty to do our best to honor this day (the fifteenth day of Shaban)," he said.
"This year, nearly 4,000 municipal staff in various service sectors are serving pilgrims in mid-Shaban," he added.
Every year, millions of Shiite Muslim pilgrims from Iran and other countries converge at holy shrines and mosques — especially Jamkaran Mosque near the holy city of Qom — to celebrate the event.
In the past two years, however, the Iranian people commemorated the occasion at home as public gatherings are banned amid the coronavirus outbreak.
But this year with ease of restrictions, managers, and officials of the city are trying to hold glorious celebrations with preserving health protocols.