Iran Condemns Quran Burning in Sweden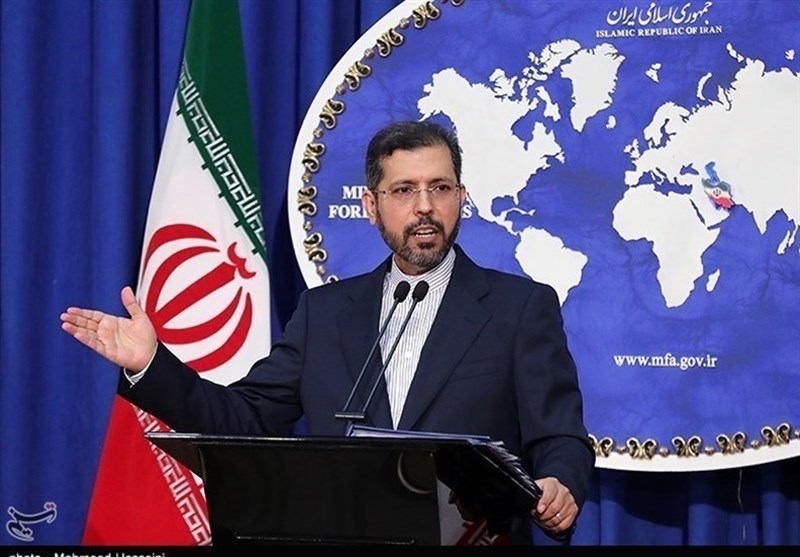 TEHRAN (Tasnim) – The Iranian Foreign Ministry strongly condemned the burning of a copy of the Muslim holy book Quran in Sweden.
In a statement on Sunday, Iranian Foreign Ministry Spokesperson Saeed Khatibzadeh denounced the sacrilege of holy Quran in Sweden, saying, "The Islamic Republic of Iran strongly condemns the burning of the sacred word of God (the Quran) in the Swedish city of Linkoping by a Danish racist and extremist element that has occurred under the pretext of freedom of speech with the support of that country's police."
He said the deliberate repetition of such offensive moves in the holy month of Ramadan has hurt the feelings of Muslims in Sweden and across the world. "Such insulting action is the blatant example of spreading hatred, runs counter to freedom of speech, and must be condemned by all who believe in co-existence and dialogue of religions."
Holding the Swedish government accountable, Khatibzadeh said Stockholm is expected to take "immediate, strong and explicit" action against the perpetrators of such offensive move and to adopt clear and practical measures to prevent the recurrence of such actions.
The Iranian spokesman finally noted that the insulting move in Sweden highlights the necessity for stronger unity among the Muslims and the Islamic nations against the plots hatched by the enemies of Islam.
On Thursday, a riot broke out in the city of Linkoping on Sweden's east coast, where a demonstration that included a Quran burning was planned. Two people were arrested at that demonstration.
Far-right leader Paludan has regularly been at the center of incidents in recent years. In November 2020, he was arrested in France and deported. Five other activists were arrested in Belgium shortly afterwards, accused of intending to "spread hatred" by burning a Quran in Brussels.