Detention, Trial of Nouri Unlawful, Iran Reminds Sweden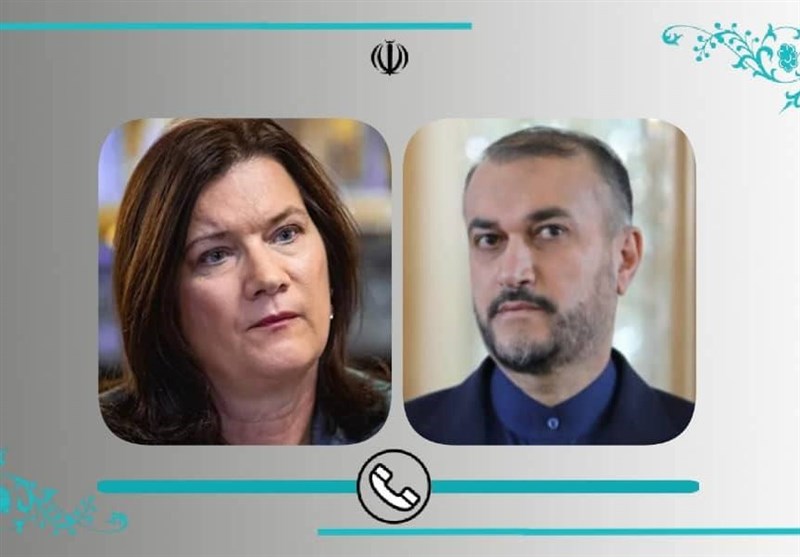 TEHRAN (Tasnim) – The foreign minister of Iran deplored Sweden's illegal move to keep in custody and put on trial former Iranian official Hamid Nouri, demanding his immediate release.
In a telephone conversation on Wednesday, Hossein Amirabdollahian and his Swedish counterpart Ann Linde discussed key bilateral issues, especially the consular affairs.
Amirabdollahian touched on the trial of Hamid Nouri in Sweden, saying Tehran considers the detention and the court process against the Iranian national illegal and demands his immediate release, the Foreign Ministry's website reported.
He also expressed regret that a terrorist group, whose record of crimes is obvious to the peoples of Iran and even Iraq –under the Baathist regime of Saddam- has taken over the reins of the fake propaganda regarding this court process in Sweden.
The top Iranian diplomat also expressed hope that with Sweden's show of will and reciprocal and joint efforts, the two countries would witness the expansion of relations in different areas.
The foreign ministers of Iran and Sweden also agreed to continue consultations and exchange of viewpoints on the issues that are on the agenda of the mutual relations.
Last week, Swedish prosecutors requested the maximum penalty of life imprisonment for Hamid Nouri, accusing the former Iranian judiciary official of prisoner abuse in 1988.
The charges against Nouri stem from accusations leveled against him by members of anti-Iran terrorist Mujahedin-e-Khalq Organization (MKO).
He was arrested upon arrival in Sweden at Stockholm Airport in 2019 and was immediately imprisoned. Nouri, now 61, has been held in solitary confinement for over two years and his family has not been allowed to visit him in prison.
His accusers allege that Nouri was involved in the execution and torture of MKO members in 1988. Nouri vehemently rejects the allegations, Press TV reported.
During the 89th session of his trial on Friday, Swedish prosecutors read a summary of Nouri's indictment in court, a day after submitting a request for life imprisonment for him.