Normalization of Ties with Israeli Regime Illegalized by Iraqi Parliament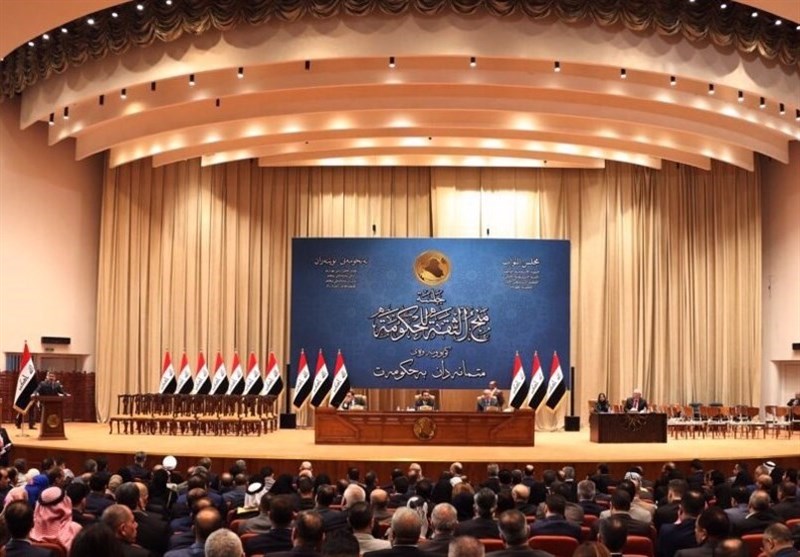 TEHRAN (Tasnim) - Iraqi parliament approves legislation prohibiting the country from ever normalizing relations with Israel.
The legislative assembly approved the bill on Thursday, amid an effort by various regional states to curry favor with the occupying regime, according to Reuters.
"Approving the law is not only a victory for the Iraqi people but to the heroes in Palestine and [the resistance movement of] Hezbollah in Lebanon," Iraqi Shia lawmaker Hassan Salim said.
Its passage solidified the Arab country's consistent and long-standing refusal to recognize the occupying regime.
In 2020, the United Arab Emirates and Bahrain signed so-called "peace deals" with Israel that were mediated by the US. Sudan and Morocco, among others in the region, have followed suit.
Saudi Arabia, which had a visit from the regime's former Prime Minister Benjamin Netanyahu in November 2020, is another regional country that has been fraternizing with Israel.
The Iraqi law went into effect amid widespread reports of cooperation between the Israeli intelligence agency Mossad and the northern Iraqi Kurdistan region.
On Wednesday, Iraq's resistance groups said the Kurdistan region's prime minister Masrour Barzani was training armed militias with "Israeli support" to create chaos and disorder in the country.
The Coordination Committee of the Shia Resistance Axis, which represents Iraq's resistance groups, warned Kurdistan authorities that their "malicious pursuit, and the fire they are trying to ignite, will come back on them and burn them before it hurts others, and they will only suffer disappointment and loss."