Iran-Azerbaijan Ties Unaffected by Hostile Moves: Raisi
January, 29, 2023 - 11:50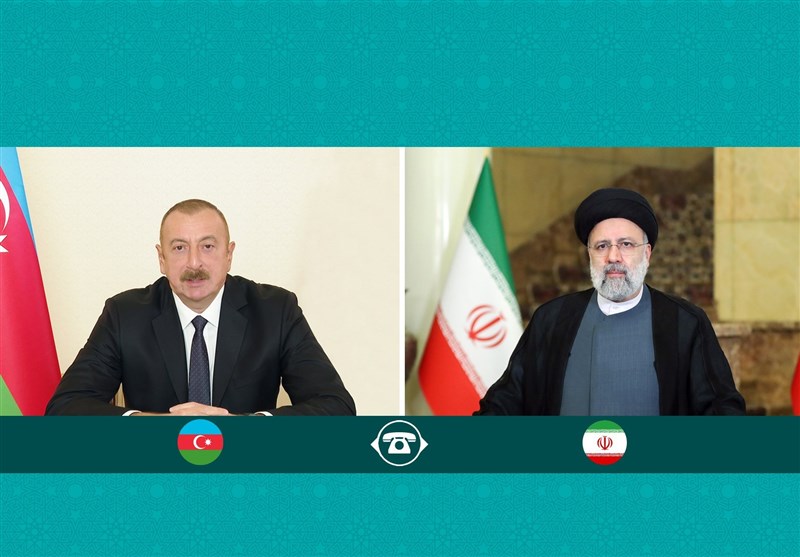 TEHRAN (Tasnim) – Following a fatal armed attack on the embassy of the Republic of Azerbaijan in Tehran, Iranian President Ebrahim Raisi said Tehran and Baku have strong bonds and won't allow their relations to be influenced by ill-wishers.
In a telephone conversation with his Azeri counterpart Ilham Aliyev on Saturday, Raisi offered the Iranian government and people's condolences over the deadly attack on the Republic of Azerbaijan's embassy in Tehran.
Referring to the mission of the relevant institutions to work on various dimensions of this incident, Raisi expressed sympathy with the people and government of Azerbaijan Republic, the president's official website reported.
Stating that the friendly and brotherly relations between Iran and the Republic of Azerbaijan are based on unbreakable cultural and historical ties, the president stated, "The governments of Iran and Azerbaijan will not allow the relations between them to be influenced by the insinuations of the ill-wishers of the two nations."
For his part, Aliyev thanked Raisi for his expression of sympathy and condolences to the government and the people of his country.
"This was an unexpected crime," Aliyev said, adding, "However, the two countries' cooperation on this issue should be such that nobody would be allowed to use such incidents to disrupt the two countries' friendly relations."
One staff member of the Azeri embassy was killed and two others were injured after an assailant opened fire at the embassy of the Republic of Azerbaijan in Tehran on Friday morning.
Police have cited "personal and family problems" as the motive behind the shooting attack.